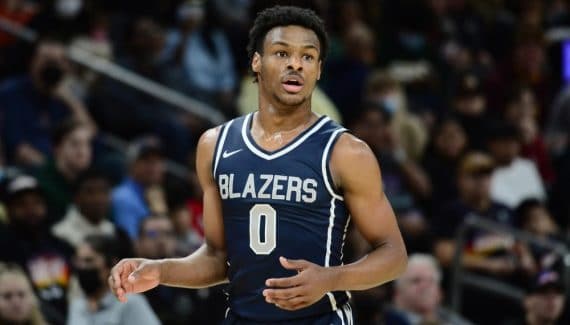 The hype around Bronny James does not weaken, and it is likely to continue, especially with the recent declarations of his father, LeBron, who announced that he will play his last season with his son, regardless of the franchise in question.
The Sierra Canyon High School student has just signed with PSD, an underwear brand that already has contracts with NBA stars like Jimmy Butler, Ja Morant, Trae Young and Tyler Herro.
This is his first sponsorship contract, and even if the details are not known, we can imagine that we are talking about thousands, even millions of dollars.
As he is the son of LeBron James and he remains one of the most famous high school students in the country, there is no doubt that the contracts will multiply for Bronny James in a few months and his arrival in the NCAA.
With 6.2 million followers on Instagram and 5.4 million on Tiktok, plus the boosts his father can offer him on social networks, the high school student is thus a prime target for sponsors and, according to estimates, he could thus win nearly $5 million that way, before he even finished high school!
On the sporting level, the young "combo guard", courted by Duke, Kansas, Kentucky, North Carolina and UCLA, is however only ranked 43rd by ESPN in his age group.