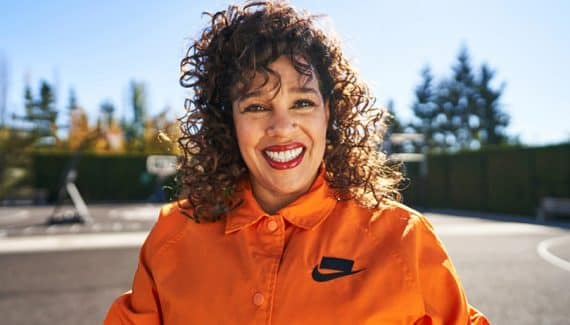 Nike has made some changes to its organization chart, particularly in its "Jordan Brand" branch. In effect, Sarah Mensah, a member of the comma company since 2013, becomes its new president. It is the very first woman to hold this position at "Jordan Brand".
"It's very personal. I grew up in Beaverton, Oregon, less than a mile from Nike. When I was little I used to run on an athletics track a mile away and I saw Nike grow" said Sarah Mensah in May 2022. "For me, being a young girl who wanted to play sports, Nike was one of the brands that inspired me the most and allowed me to see what was possible. I feel empowered to continue the role Nike has played for me, for others, and to grow the aspirational nature of the brand.".
A graduate of the University of Oregon, she spent 19 years with the Blazers franchise, before joining Nike in 2013. In 2018, she became vice president of the brand's Latin America and Asia-Pacific regions.
In 2021, she had already made an impression by becoming the first woman of color to take the reins of "Nike North America", the company's largest geographical area.
"My mother is white and my father is black. My mom was a trailblazer, she was ready to go the diversity route before interracial marriages became the norm. She instilled in my sister and me to trust our instincts and what we know" said Sarah Mensah, last year. "It's important to me personally and to our athletes, our employees, our consumers. We talk a lot about listening to them, and the best way to listen to them is to mirror them. I feel invested with a huge responsibility, because Nike represents a lot for the black community. To be the first black woman to lead this geographic area is an incredible tenure".
For Nike, the appointment of Sarah Mensah as president of "Jordan Brand" sends a strong message.