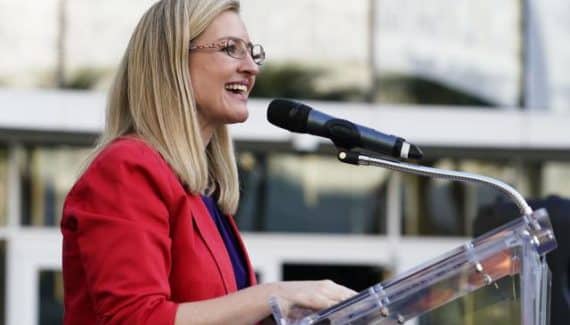 After the players, their union but also the sponsors, it is the turn of the mayor of Phoenix, Kate Gallego, to react to the investigation and the sanctions against Robert Sarver. In a press release, co-written with four municipal councillors, the city councilor explains that they " are exploring what actions we, as leaders of the City of Phoenix, can take in light of the details substantiated in the report."
They recall that in 2019, the city invested tens of millions of dollars in franchise facilities. Phoenix paid $150 million to renovate the Footprint Center, then called the Talking Stick Resort Arena. For their part, the Suns had participated to the tune of $80 million.
" Like many others in our community, we are appalled by the actions reported by the NBA's independent investigation into Phoenix Suns owner Robert Sarver. We are extremely disappointed to learn of the horrific acts that have been authorized within the organization and the lack of organizational safeguards to protect the victims of these acts and hold their perpetrators accountable.
Over the years, the elected officials who serve the City of Phoenix have taken direct action to create a safe and welcoming environment for all citizens of Phoenix. In our city, acts of discrimination and hatred, based on race, color, religion, gender identity, national origin, age, marital status, sexual orientation or disability of a person, are unacceptable, intolerable and illegal. "