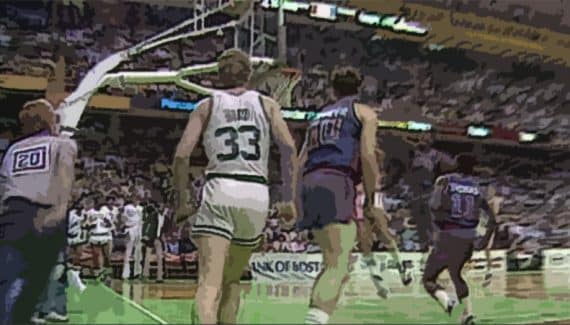 It's May 26, 1987. There are five seconds left in Game 5 of the conference final between the Celtics and the Pistons. Detroit leads 107-106 at Boston Garden and Isiah Thomas is about to make the throw-in. On the previous action, Larry Bird was countered by Dennis Rodman, who arrived in the second curtain.
The game is almost folded for Detroit who can lead 3-2 in this series, with the game to follow at home.
But, in a tenth of a second, Larry Bird saw it all. He recovers the pass from Isiah Thomas, fixes his support in front of the baseline and serves Dennis Johnson for the basket of victory. 108-107 for Boston in an incredible delirium.
This interception was called "The Steal of The Century". That is to say…
The action
In advertising