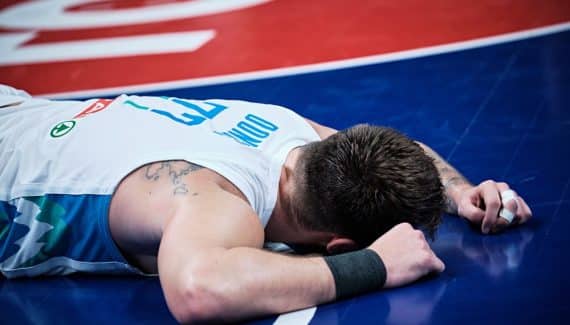 While all eyes were on Malaga to attend the meeting between Team USA and Slovenia, the poster immediately becomes less sexy since the Slovenian Federation announced the package of Luka Doncic !
According to the press release, the Mavericks point guard received a blow in the 2nd quarter of the match against Spain, and the player and the staff decided not to take any risks when it comes to a back-to-back. We understand them since the team lost Vlatko Cancar a week ago… but they will be very, very weak to challenge the United States.
Author of two triple-doubles during this phase of preparation, Doncic had played only 17 minutes on Friday in the defeat against Spain. Time to accumulate 17 points, 6 rebounds and 5 assists. On the American side, Steve Kerr announced that he had planned to play his 12 players, including Josh Hart who had been spared until then pending his contract extension.