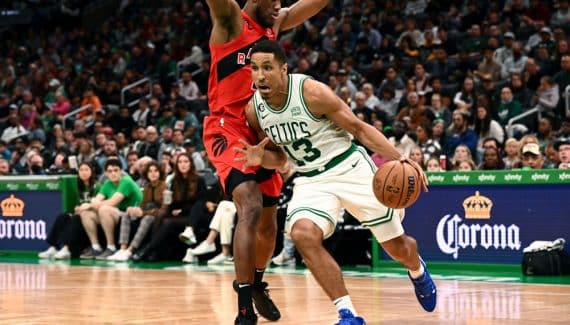 It was already three months ago, the Celtics were about to send Malcolm Brogdon to the Clippers in a triangle exchange to recover Kristaps Porzingis, while the Wizards would have received Danilo Gallinari, Marcus Morris, Amir Coffey and the 30th choice of the 2023 Draft. Ultimately, the Clippers had everything derailed due to uncertainties over the physical condition of the best sixth man in the NBA, victim of a partial tear of a tendon in his right elbow.
We know the rest: the Celtics change their mind, and choose to send Marcus Smart to the Grizzlies to always recover Porzingis. Except that according to the Boston Globe, Brogdon would have moderately appreciated being considered a bargaining chip, and he would be angry with his leaders. Especially since he did not have surgery on his elbow this summer, and we do not know if he has recovered from his injury.
According to Boston Globe, the Celtics had planned that their 6th man would be dressed for the restart, but nothing filters on his health. Anxious to return to 100%, after being embarrassed during the playoffs, Brogdon could take his time to come back, and that would not suit his leaders who did not replace Marcus Smart on position 1.
At the end of July, Joe Mazzulla, the Boston coach, warned that the return to school would be complicated due to the aborted transfer of Brogdon. "There have been discussions within the franchise"had explained the successor of Ime Udola at Mass Live. "As soon as you find yourself in a situation like that, with a relationship to manage, you have to take small steps. There is a healing and listening process to be carried out, and we will have to see where we are. Gradually, we will move forward as best as possible. »