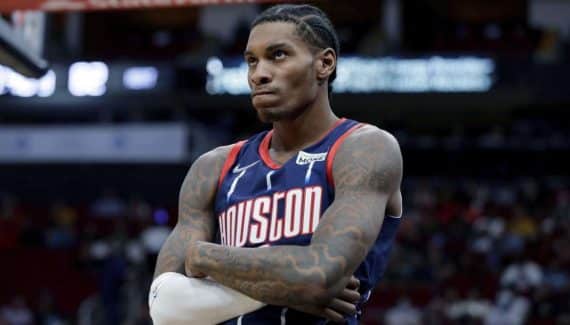 In pre-trial detention since Monday, Kevin Porter Jr. will appear before a judge on October 16, eight days before the start of the NBA season. According to ESPN and local media like Houston Chroniclethe Rockets guard is charged with "violence and strangulation" against his girlfriend, former player Kysre Gondrezick.
According to her complaint, Gondrezick told police that Porter punched her multiple times in the face with a closed fist, cutting her above the right eye and causing bruising and significant pain to her face.
Release on bail
The victim also said Kevin Porter Jr. choked her, causing difficulty breathing, redness and bruising to her neck. Examinations carried out at the hospital revealed a fracture of a cervical vertebra!
The Rockets player, who had been in custody since his arrest Monday morning, was ordered to post $75,000 in cash or secure $100,000 bail to secure his release. He was still ordered not to approach his girlfriend.
In her complaint, Kysre Gondrezick explains that Kevin Porter Jr. had already been violent or threatening towards her several times, notably once ramming her car with his own vehicle.