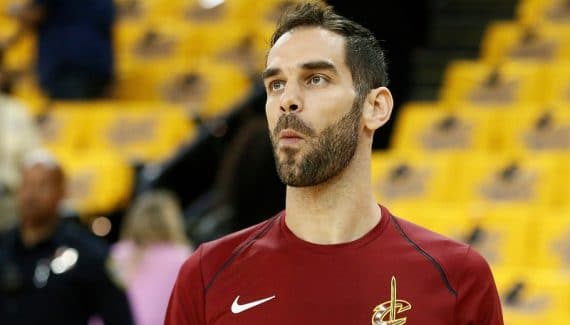 More movement in Cleveland's organization chart. After the departure of one of the franchise's athletic directors, Andrae Patterson, who joins the Blazers to become assistant to interim GM Joe Cronin, the Cavaliers have just announced the recruitment of José Calderon, as an adviser to their GM, Koby Altman.
Removed from the courts since 2019, the 40-year-old former Spanish leader knows the Ohio franchise quite well, since he played there for a year, in 2017/18, alongside LeBron James. Picking up, in passing, his only participation in the Finals.
" We are delighted to be able to count on such an experienced person as José Calderon ", reacted, in a press release, Koby Altman, who has just been extended until 2028 by the Cavs. " His knowledge of our organization and his accomplishments as a basketball player will be invaluable to us. We look forward to his insights and insights, so that this team can continue to move forward, and that we will strengthen our efforts already undertaken to make the success here lasting. in Cleveland."
After spending 14 years and 895 games in the NBA (for 8.9 points and 5.8 assists on average), between Toronto, Detroit, Dallas, New York, Los Angeles, Atlanta and Cleveland, José Calderon will therefore discover a whole new position, he who had been operating alongside Michele Roberts and the players union, since his retirement.
Note, finally, that the Spaniard (triple Olympic medalist with the "Roja") remains, to this day, the player with the highest percentage of free throws in history, over a season: 98.1% in 2008/09!