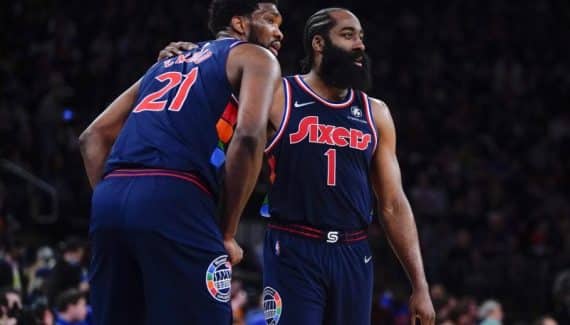 James Harden needed six assists to overtake Bob Cousy (6,955) and take 20th place in the ranking of the best passers in the history of the regular season. He passed him at the end of the second quarter on an offering delivered to Tobias Harris, who concluded with a layup. As a reminder, he is the best passer in the league this season with 10.8 caviars per game on average.
"Playmaking is something to underestimate" explained James Harden. "Hopefully they'll figure it out eventually, but just having an impact on the game is something I have to do in every game".
As well as being an excellent passer, James Harden has proven in his career that he can also be an elite scorer. Top scorer in the league three times during his career, he is 25th in the ranking of the best scorers in the history of the regular season.
"These are rankings where you have some of the greatest players in history, whether it's passers or scorers" recalled James Harden. "So it is a blessing and an honor to be in these conversations and to continue to climb these ranks".
And given his form, he should continue to climb in both rankings.