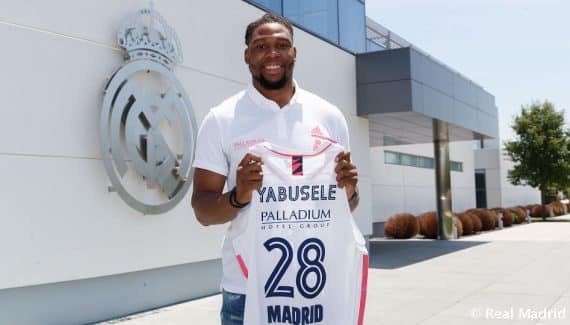 Mixed evening for Guerschon Yabusele against Joventut Badalone. In game 3 of the Spanish ACB league playoff semi-final, the French scored 16 points in the victory of his Real Madrid (83-73), to take the lead in the series (2-1).
At the same time, he was targeted by some of the opposing team's supporters. " ACB expresses its deep regret over the chants that were heard during the Joventut-Real game, where part of the stands targeted Guerschon Yabusele with offensive remarks ", said the leaders of the league in a press release, taken over by Eurohoops.
Fifth best evaluation of these playoffs, the player of the France team was thus called a "murderer", in reference to the fight that occurred in the Euroleague during the playoffs against Partizan, when he had headbutted Dante Exum, which earned him a five-match suspension.
As a result of these chants, the Spanish league will submit a detailed report to the Anti-Violence Commission. " The referees recorded this incident in the official match report, thus starting the standard procedure within the Competition Committee of the Spanish Basketball Federation for ACB competitions ", detailed the instance.
Round 4 between the two teams takes place tomorrow, Monday, at 9 p.m.