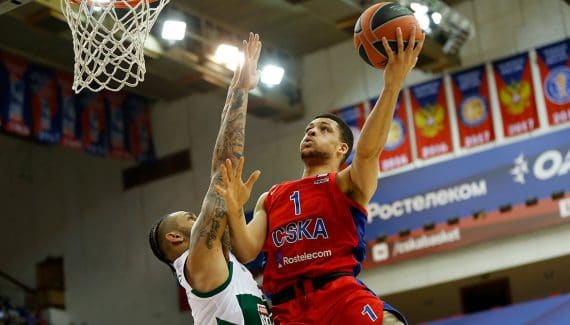 Big size of the Euroleague, Gabriel "Ife" Lundberg (27 years old) will know his first experience in the NBA. Having terminated his contract with CSKA Moscow earlier in the month as a result of Russia's invasion of Ukraine, he has since been without a club and has been looking to join the American league.
It is now done since ESPN announces the Dane is joining the Suns, through a "two-way contract", until the end of the season. For a first in the NBA, Lundberg therefore joined the best team in the league, orphaned for several more weeks by Chris Paul. Leader with a rather offensive profile, he will certainly be Cameron Payne's understudy and should ensure the "playmaking" off the bench, when Devin Booker is not on the field.
His stats during the Euroleague 2021-22 season: 24 games, 9.1 points, 2.4 rebounds, 2 assists in 21.1 minutes.