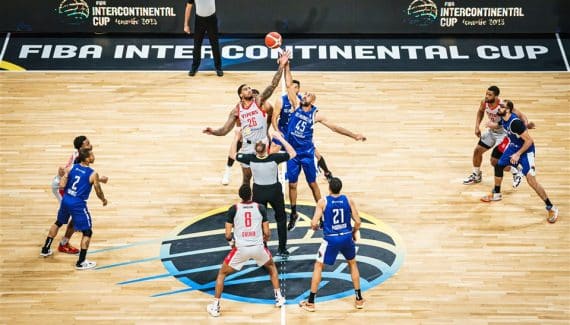 Are the NBA champions the basketball world champions? Launched by sprinter Noah Lyles, the debate has been very lively in recent weeks on the subject, and it could resurface in a few days, since September 21 to 24 will take place in Singapore the Intercontinental Basketball Cup. For the first time, the event welcomes six teams with the addition of an Asian team and a Middle Eastern team.
Despite its title, this competition does not oppose the champions of the different continents since the Nuggets are replaced by the G-League Ignite for the United States, and the Telekom Baskets Bonn, champions of the BCL, represent Europe, instead and place of Real Madrid, winner of the Euroleague. Logical since it is a FIBA ​​competition.
In Group A, we will find Sesi Franca (BCLA champions, Brazil), G-League Ignite and Al Ahly, winner of the Basketball Africa League. Group B consists of Zhejiang Golden Bulls (CBA, China), Al Manama (WASL champions, Bahrain) and therefore Telekom Baskets Bonn.
The three teams from each group will compete during the first three days of the tournament. The team finishing first in each group will advance to the final on September 24. It remains to be seen whether the winner will be considered a "world champion"…