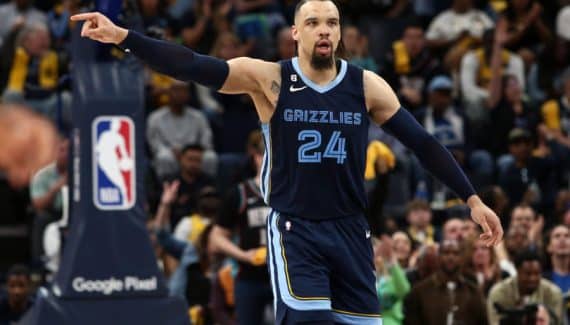 The NBA season over and the 2023 Draft passed, it is now time for "free agency", which will shake up the first days of July. This year, it will begin on the night of Friday June 30 to Saturday July 1, at midnight in France (6 p.m. in New York). As always, the signatures will only become official once the moratorium period is lifted, one week after the opening of the "free agency", on July 6 at 6:00 p.m. in France (12:00 p.m. in New York).
Here is the Top 10 of the best wingers available this summer, a position whose headliner is a former All-Star brought to extend in his club, followed by a string of good "role players" in search of a salary increase in their current team or a new start, as the case may be. Clearly, the market shouldn't particularly get carried away for the wingers this summer…
Note that we have deliberately excluded from this list players like Kyle Kuzma, Harrison Barnes or Cam Johnson, who will be found Thursday in the Top 10 strong wingers. The versatility of the players forces you to make choices.
To read >> The best playmakers // The best backs
1 – Khris Middleton (31 – unprotected – Milwaukee Bucks)
2022/23 stats (regular season): 15.1 points, 4.2 rebounds and 4.9 assists
Stats 2022/23 (playoffs): 23.8 points, 6.4 rebounds and 6.2 assists
After a lackluster season on a personal level, due in particular to a discomfort in his right knee which deprived him of around fifty games and finally convinced him to switch to billiards, Khris Middleton has chosen to decline its "player option" of 40 million dollars. A financially daring choice after an average campaign, but the Bucks winger should anyway extend with his club (almost) always, and afford the last big contract of his career.
A contract probably less remunerative annually, but long-term and therefore synonymous with financial security for the last big years of his career. Surely up to about 130 million dollars, over four years.
2 – Josh Hart (28 – player option – New York Knicks)
2022/23 stats (regular season): 9.8 points, 7.8 rebounds and 3.8 assists
Stats 2022/23 (playoffs): 10.4 points, 7.4 rebounds and 2.2 assists
Arrived during the season in New York from Portland, Josh Hart fit perfectly into the rotation of the Knicks, authors of a very good campaign until the second round of the playoffs.
Now an essential for Tom Thibodeau and for the future of the club's sports project, the winger trained at Villanova wants to stay in New York, and New York wants to keep him. In the coming days, after having pushed back the deadline to activate or not his "player option" of 12.9 million dollars, the two camps should therefore work hand in hand to seal his future in the "Big Apple", and the player is even ready to make a sacrifice to allow its leaders to maintain some financial flexibility this summer.
A likely scenario? That Josh Hart activates his "player option" before the opening of the "free agency", so that the Knicks then use their "mid-level exception" of 12.4 million dollars to recruit a "free agent" on the market. Like for example Donte DiVincenzo, his former teammate (and Jalen Brunson's) at Villanova, whom the Knicks are targeting. Then the New York winger would then become eligible for a four-season extension, effective from 2024.
3 – Dillon Brooks (27 – unprotected – Memphis Grizzlies)
2022/23 stats (regular season): 14.3 points, 3.3 rebounds and 2.6 assists
Stats 2022/23 (playoffs): 10.5 points, 3 rebounds and 1.8 assists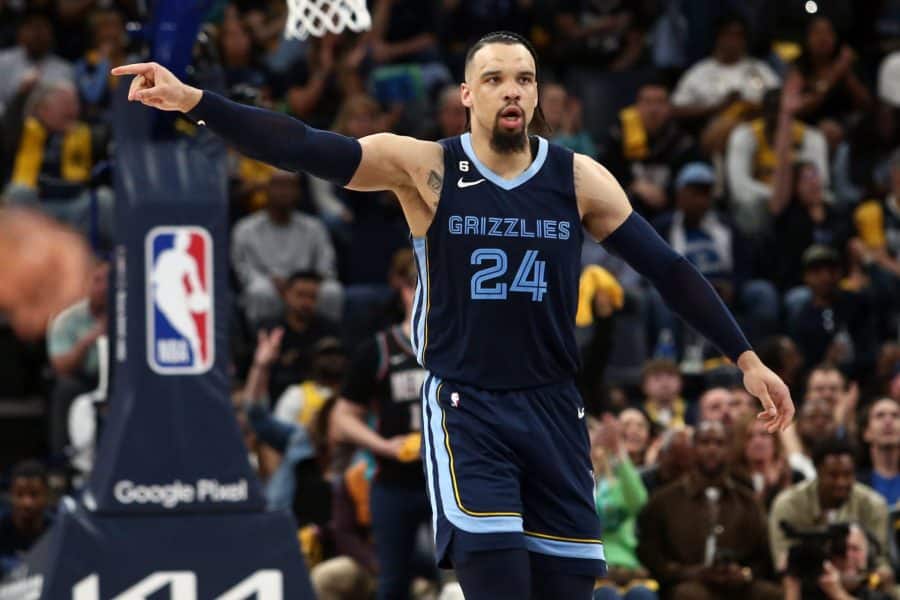 Warned by the Grizzlies at the end of their season in early May that it would not be extended, Dillon Brooks will play, for the first time in his career, elsewhere than in Memphis at the start of the school year.
A turbulent player to the point of sometimes being counter-productive for his team, the Canadian winger remains a quality role-player, precious for his defense and his excess of energy. It should therefore not have too much trouble finding a new base, and we already know that the Rockets have had it in their sights for some time.
4 – Kelly Oubre Jr. (27 – unprotected – Charlotte Hornets)
2022/23 stats (regular season): 20.3 points, 5.2 rebounds and 1.1 assists
Stats 2022/23 (playoffs): none
Author of his best career season as a starter in a very weak Hornets team, Kelly Oubre Jr. is in an interesting situation since the market on his position is not very dense. He could therefore very quickly become a priority for teams looking for reinforcements on the wings, and should be able to afford a good contract.
Maybe somewhere else than Charlotte, where Brandon Miller, chosen in second position in the Draft, will start in the wing. Even if it means coming off the bench again, Kelly Oubre Jr. could then join a more ambitious team than that of North Carolina.
5 – Matisse Thybulle (26 – protected – Portland Trail Blazers)
2022/23 stats (regular season): 4.1 points, 2 rebounds and 1.2 steals
Stats 2022/23 (playoffs): none
Integrated during the season in the rotation of the Blazers, Matisse Thybulle found a solid contribution in Oregon (7.4 points, 3.5 rebounds, 1.4 assists and 1.7 steals), in a team freewheeling a good part of the exercise. Free protected agent, he is free to sign an outside offer this summer, and his club may or may not align.
After a convincing freelance, the two camps could want to continue the adventure. Especially since the Blazers could manage to line up without breaking their wallets too much, since the former Sixers player will not be a priority for the position either when the market opens, and will not then be able to show too greedy.
6 – Jalen McDaniels (25 – unprotected – Philadelphia 76ers)
2022/23 stats (regular season): 9.4 points, 4.3 rebounds and 1.6 assists
Stats 2022/23 (playoffs): 2.4 points, 2 rebounds and 0.6 assists
7 – KJ Martin (22 years old – team option – Houston Rockets)
2022/23 stats (regular season): 12.7 points, 5.5 rebounds and 1.5 assists
Stats 2022/23 (playoffs): none
8 – Jeff Green (36 – unprotected – Denver Nuggets)
2022/23 stats (regular season): 7.8 points, 2.6 rebounds and 1.2 assists
Stats 2022/23 (playoffs): 4.1 points, 1.6 rebounds and 0.7 assists
9 – Torrey Craig (32 – unprotected – Phoenix Suns)
2022/23 stats (regular season): 7.4 points, 5.4 rebounds and 1.5 assists
Stats 2022/23 (playoffs): 6.2 points, 0.9 rebounds and 0.8 assists
10 – Yuta Watanabe (28 – unprotected – Brooklyn Nets)
2022/23 stats (regular season): 5.6 points, 2.4 rebounds and 0.8 assists
Stats 2022/23 (playoffs): 3 points and 1 rebound