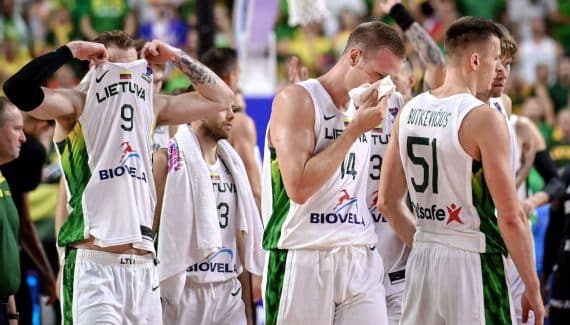 " FIBA referees are not EuroLeague referees. Thus expressed himself, according to comments reported by BasketNews, a table official of the Euro brand on his personal Twitter account. Heike Kramer spoke at the end of the Germany-Lithuania match, after which the Lithuanians had lodged a complaint, considering themselves aggrieved in relation to the granting of a free throw.
A few days later, here she is dismissed from the competition… " Bye bye Cologne. Unfortunately, I am no longer a table official. At first, we're not important, but suddenly we become so important that a non-judgmental tweet, on a private Twitter account, sends you home ", denounced the German.
The young woman said she did not want to question the quality of the whistles. But rather point out that FIBA ​​officials may not be used to dealing with NBA and EuroLeague stars.
The international federation would not be aware of the situation because the score table officials are the responsibility of the local organizers. Moreover, still according to the international body, there are no directives in its regulations concerning the speaking out of its employees on their social networks.
" Everyone at the table is qualified and has worked hard for it. We all want to do a good job. We all work at EuroLeague level and we like to do it in our free time. We only want the best for our sport ", she again formulated, while congratulating Germany for its organization. " But FIBA ​​is on his back and it sucks. In this case, the German federation only executes ", she finished.
This episode comes as the referees have been criticized more than once since the start of the competition. Judge " terrible " by Mario Hezonja for example, arbitration was singled out by Turkey in yet another claim. " We can see it. The time of the Turkey match, the technique with Lithuania… That's a lot. FIBA should do something about this. I have nothing more to say", even said Luka Doncic.
Moreover, the three referees of the match between Lithuania and Germany have been sanctioned by FIBA ​​and should no longer whistle in the competition. The three referees for the match between Turkey and Georgia are still available, but one of them has been changed from Tbilisi to Cologne.