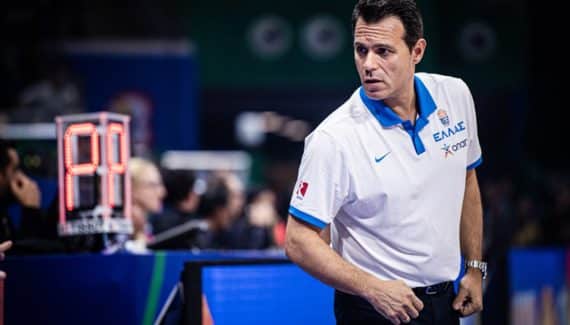 In office since March 2022, winning a 5th place at EuroBasket in the process, Dimitris Itoudis is no longer the coach of the Greece, As announced by the Hellenic federation in a press release.
The latter cites a calendar conflict caused by his double role as "coach/coach" in Greece but also in Turkey (Fenerbahçe).
Without Giannis Antetokounmpo, Nick Calathes, Kostas Sloukas or even Tyler Dorsey, Dimitris Itoudis could not do better than 15th place with the Greek selection during the 2023 World Cup in Asia (two wins, three losses). An accounting report which forces the selection to go through a complicated Olympic qualifying tournament (TQO) in order to hope to compete in the 2024 Olympic Games.
Even if he says to himself "always there for the national team in whatever is asked of them"and both camps ensure that relations are excellent between the two camps, the withdrawal of Dimitris Itoudis necessarily complicates the task of Greece, which must now find a new coach for the next rounds.