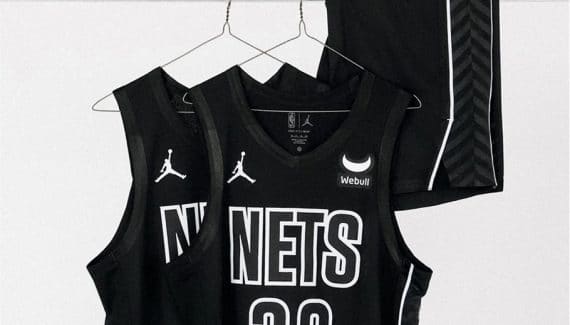 It was ten years ago ! With stars in their eyes, the Nets moved from East Rutherford to Brooklyn, with the ambition of placing the franchise as high in the league hierarchy as possible. Ten years later, this change of course is honored through the "Statement Edition" jersey which will be entirely black and white.
Nothing crazy at first glance, except that this color combination sounded like a real revolution at the time since no team had sported an all-black and white ensemble in the NBA.
With the Jordan Brand "Jumpman", the sponsor "Webull" and the side stripes, only the outlines of the "NETS" at the level of the torso and the number of each player appear in white, on an all-black background, accompanied by some graphics in black on black.
This jersey will be worn for the first time on October 21 against the Raptors at Barclays Center. It will then be displayed at each home game scheduled for a Friday evening (October 31 against the Pacers, December 2 against the Raptors, 9 against the Hawks, 23 against the Bucks, March 31 against Atlanta and April 7 facing the Magic).