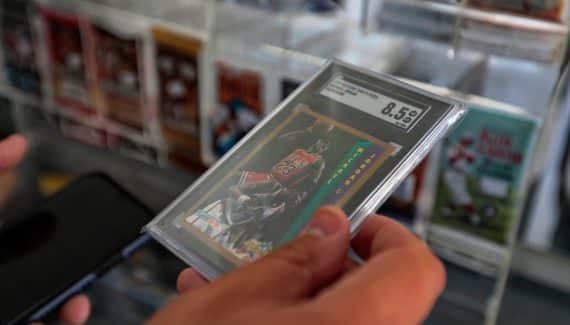 " I did not do anything wrong. » Despite his denialsan 82-year-old Colorado resident was charged this week with selling and trading fake credit cards. Michael Jordan – Fleer 1986 cards from his rookie year in particular – as part of a system that, according to American justiceallowed him to earn more than 800,000 dollars in four years.
Mayo Gilbert McNeil was arrested in Denver, where he lives, in connection with a complaint filed in federal court in Brooklyn. He is accused of carrying out numerous fraudulent transactions from 2015, including the 2019 sale of a counterfeit card to a New York-based victim for $4,500. And a transaction in 2017 in which he exchanged two counterfeit cards for two genuine Tom Brady football cards.
According to investigators, the man was pretending that the trading cards he offered were graded by a professional authentication company, when in fact, these trading cards were not genuine.
So, " Mr. McNeil defrauded sports memorabilia collectors more than $800,000 by intentionally misrepresenting the authenticity of the trading cards he was selling when they were in fact counterfeit », said Michael Driscolldeputy director in charge of the local FBI office in New York.
The respondent said he was released without bond after an initial appearance in a Colorado court. He is due to appear in New York court at a later date.
This case would confirm the enthusiasm of this very buoyant market where collectible cards can be exchanged for crazy sums. With all the excesses that this may entail…