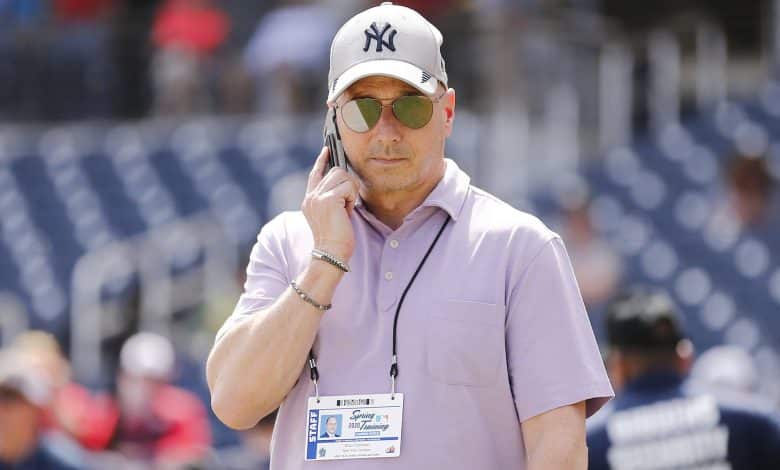 When you look at the Yankees' work so far in the current offseason, you can probably call this one a success. In addition to retaining the services of new captain Aaron Judge, the Bronx saw Carlos Rodon come to town and Tommy Kahnle return to the fold.
Without being as spectacular as the Mets, it remains big catches for the Bronx Bombers.
That said, there's still work to be done on the batting lineup, and many expect the Yankees to sign an outfielder to play on the left.
However, according to what reports Jon Heyman, the Yankees would be reluctant to do so if it would involve exceeding the "Steve Cohen tax", which applies when the salaries of the players of the team exceed $ 293 million.
So guys like David Peralta and Jurickson Profar, who are always free and could fill the Yankees' need for a regular left fielder, might be a tad overpriced for the Yankees to avoid the most. high tier of luxury tax. Currently, they have just under $6 million in play.
Granted, there's still the possibility of guys like Aaron Hicks and Josh Donaldson being traded to free up some salary, but they're not necessarily attractive to other teams. Otherwise, we can suspect that the Yankees would not want to get rid of it.
This means that unless they complete a transaction (remember that they have been linked to Bryan Reynolds for a few weeks), we will probably look internally to fill the hole in the left.
Oswaldo Cabrera, who did well last year and can play anywhere, seems to have a head start, but Estevan Florial could also be in contention for the job. If that allows Cabrera to be used as a utility player on the bench, that would be the optimal scenario, but Florial (who hasn't impressed since his debut in the Bronx) still needs to be able to seize of the post.
In short, it will be to watch, but the Yankees do not seem particularly willing to sign an outfielder if ever it means that they will have to pay the "Steve Cohen tax". That may change, but for now, that's the state of play in the Bronx.