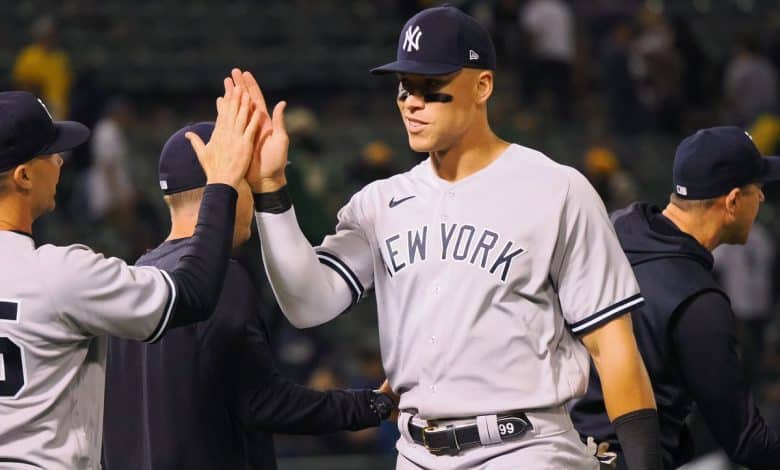 Aaron Judge has 60 homers behind the tie. He's tied for eighth all-time in long runs in a season and one homer behind Roger Maris.
But that, we all know.
The fact of having seen him refuse $213.5 million (in addition to his $19 million contract for the 2022 season) over seven years (2023-2029) will allow him to sign for a lot more money this winter.
And this, whether with the Yankees or elsewhere.
And among the clubs that might want to sign the good Aaron Judge, we note the New York Mets. Steve Cohen's club knows that New York doesn't scare me on the Judge and the Mets owner is rich as no one in the baseball world.
It is also an avenue that scares Stephen A. Smith, a Yankees fan.
Anyway, Steve Cohen is not afraid to pay. He's rich, he wants to win and he's already guaranteed to pay the luxury tax for a bit.
In 2022, the Mets, Dodgers, Yankees, Phillies, Padres and Red Sox are going to pay it off, but the Mets are above everyone else.
Whether it's a little more or a little less, Cohen won't see the difference, he who just wants to put money on the table to win.
I feel like saying that if Jacob deGrom or Edwin Diaz were to leave, the chances of seeing the Judge land on the other side of town are better. My prediction, at the moment, does not change: I still see him staying with the Bronx Bombers.
DJ LeMahieu won't be 100% this year, but he will be back.
Scott Effross will return to action tomorrow, but it's less clear for Zack Britton, who feels ready.