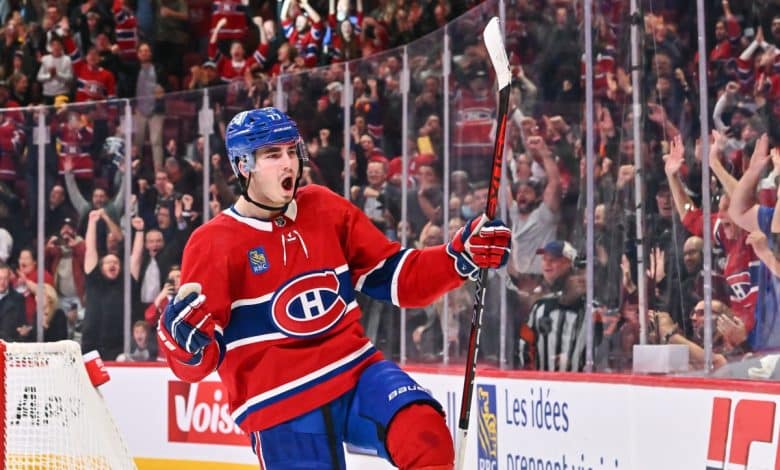 Draft days are always fertile in transactions. Over the years, many skaters have changed clubs on this important day where we also witness a steady waltz of draft picks. Over the past five editions, the Montreal Canadiens have been no exception. Whether under the era of Marc Bergevin or that of Kent Hughes, some good acquisitions were made during these days.
It's up to you to judge the value of the transactions made by the Habs during the drafts of the last five years.
New general manager Kent Hughes marked time last year in his first-ever draft at the Bell Center by making two first-round trades that landed him the services of forward Kirby Dach of the Chicago Blackhawks by trading a first-round pick and a third-round pick. Hughes, who was already speaking up front and drafted Juraj Slafkovský, traded to the Hawks another first-round pick obtained in the previous minutes from the New York Islanders in return for defenseman Alexander Romanov.
During the 2021 draft, Marc Bergevin concluded a few transactions which allowed him to replenish his bank of choices, which notably resulted in the selection of Joshua Roy in the fifth round and Joe Vrbetic in the seventh round.
In 2020, Bergevin completed a transaction to get his hands on the trading rights of Josh Anderson in return for the trading rights of Max Domi. Anderson scored 57 goals in three seasons with the Habs while Domi only scored 18 times in less than two seasons with the Columbus Blue Jackets before being traded to Carolina.
Trades of choices during this auction also allowed Bergevin to choose Oliver Kapanen in the second round, Dmitri Kostenko in the third as well as Sean Farrell in the fourth round.
In the 2019 draft, the Canadians completed four rallies during the days when the event was held, June 22. One of them allowed Bergevin to select Rafaël Harvey-Pinard in the seventh round following a trade of selections with the Philadelphia Flyers.
Harvey-Pinard delighted fans with 14 goals in 34 games last year to bring some sunshine to a lackluster season.
Eight days after this draft, the Canadians traded Nicolas Deslauriers to the Anaheim Ducks and Andrew Shaw who was returning to the Blackhawks.
Also during this repechage, an exchange of picks allowed Bergevin to get his hands on Mattias Norlinder (3rd round) and Jacob LeGuerrier (5th round).