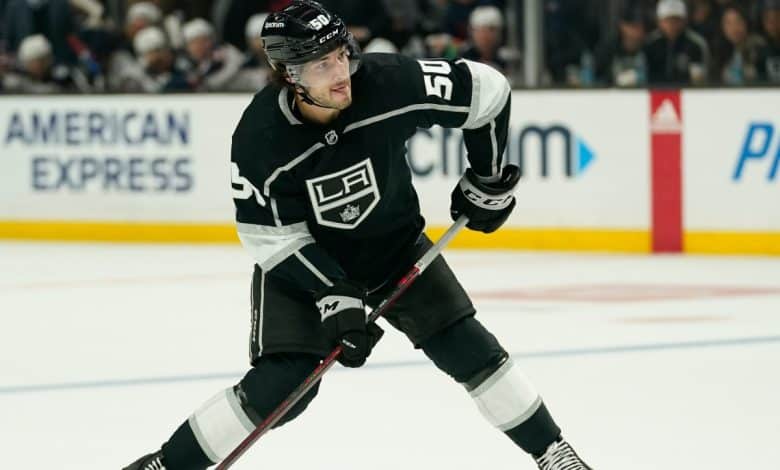 The Los Angeles Kings have given right-handed defenseman Sean Durzi a two-year contract extension.
The one-way deal will earn the 23-year-old an average of $1.7 million per season.
In his first NHL campaign in 2021-22, Durzi played in 64 games, recording 27 points (3 goals and 24 assists) and leading his team with 121 blocked shots.
The six-foot, 195-pound athlete played 13 AHL games last season before being called up by the Kings.
The Kings got hold of Durzi in 2019 in a trade with the Toronto Maple Leafs that notably sent defenseman Jake Muzzin to the Leafs.