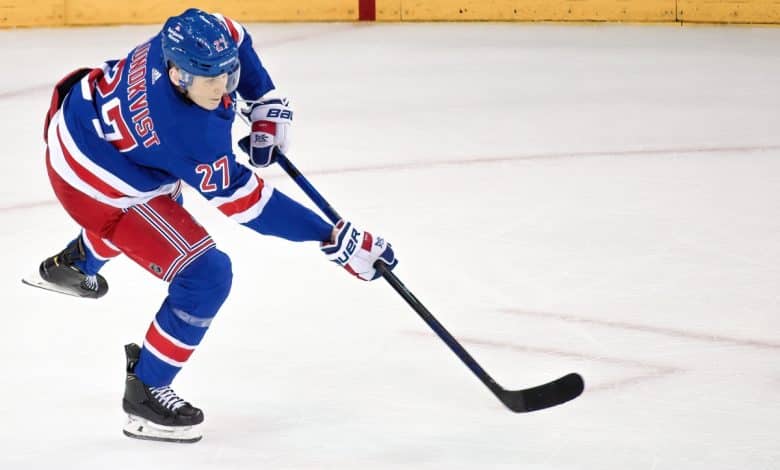 The New York Rangers granted young defenseman Nils Lundkvist's wish by trading him to the Dallas Stars on Monday, according to Larry Brooks of the New York Post.
The Stars have agreed to return a protected first-round pick for the 2023 draft and a conditional fourth-round pick in 2025. If the Dallas pick ends up inside the top-10, the Rangers will instead get that of 2024.
Earlier this week, the 22-year-old Swedish fullback told the Blueshirts, through his agent Claude Lemieux, that he was not going to show up at the start of the team's training camp.
"Nils is a skilled defenseman who adapted to the North American game last season and has high potential," noted Nill.
"We felt that adding a creative player like Nils to our defending squad was necessary. He has a tremendous opportunity to establish himself as a full-time impact defenseman in the NHL," he added.
The right-hander known for his offensive skills played his first season in North America last year, amassing 15 points in 34 games with Hartford, AHL.
He had four points in 25 regular season games with the Rangers, including his first career goal on Dec. 8 against the Colorado Avalanche.
He previously played for Lulea HF in the Swedish Elite League.
Lundkvist was a first-round pick by Rangers, 28th overall, in the 2018 draft.
The Pitea native was named the winner of the Salming Trophy in 2020-21, which is awarded each year to the best Swedish-born defender in the national championship. Hall of Fame defenseman Borje Salming picks the winner.
Lundkvist's 14 goals in 2020-21 set him a record for a defenseman under 21 in SHL history.