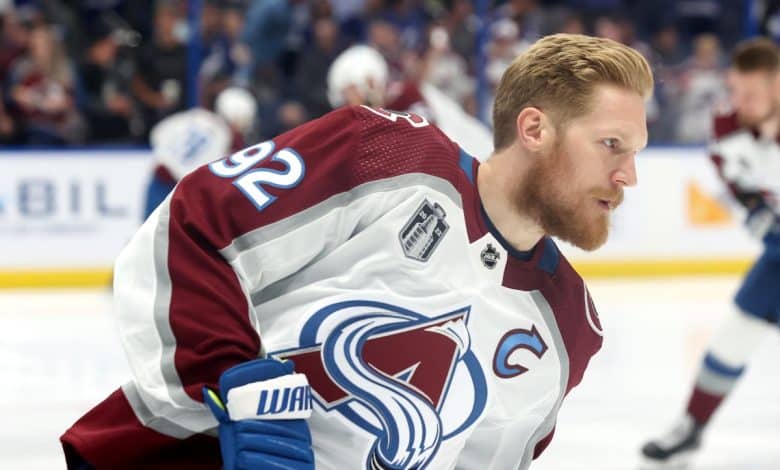 Colorado Avalanche captain Gabriel Landeskog has undergone knee surgery and will be sidelined for 12 weeks.
Landeskog, who still hadn't played a game since the start of the season after missing all of training camp, went under the knife on Tuesday.
Landeskog had knee surgery last March but was back in time for the playoffs. He had scored 11 goals and had 9 assists in 20 games to lead the Avalanche to the Stanley Cup.
"'Landy' is struggling with a lower-body injury from last season and he's not ready to return," Bednar said last month when announcing the striker would miss the start of the year. We don't have a timeline yet to get him back on the ice."
"He won't be skating anytime soon," he added.
The 29-year-old forward scored 30 goals and posted 59 points in 51 games last season and was about to have a career year before undergoing surgery.
Landeskog is signed until the 2028-29 season. He commands a $7 million annual salary on the eight-year extension he signed last summer.