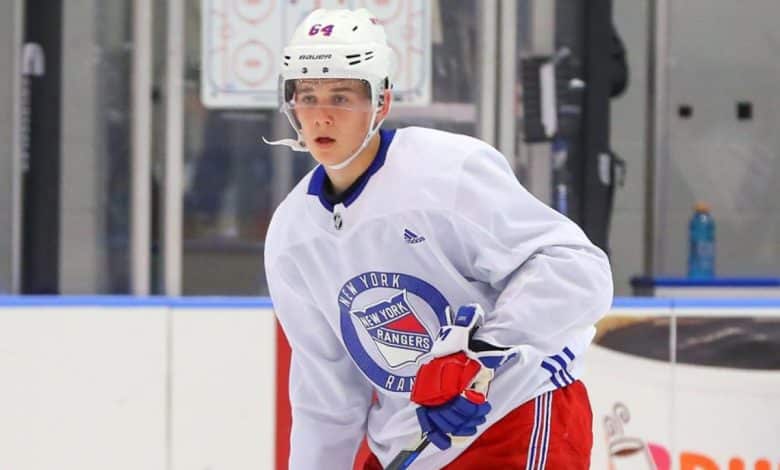 The 22-year-old defender Nils Lundkvist would not report to the New York Rangers training camp, according to what his agent Claude Lemieux told the journalist of the USA Today Vince Z. Mercogliano.
Lundkvist and his agent appear to be standing their ground, after asking Rangers bosses for a trade.
Update on Nils Lundkvist: I checked in with his agent, Claude Lemieux, who said that the 22-year-old defenseman will *not* be reporting for the #NYR's main camp next week. They've requested a trade and seem to plan on sitting tight until that happens.

— Vince Z. Mercogliano (@vzmercogliano) September 16, 2022
The fullback drafted by Rangers in the first round of the 2018 draft looks stuck behind Adam Fox, Jacob Trouba and Braden Schneider in the hierarchy of right-handed defenders in New York.
A native of Sweden, Lundkvist split his time between the Rangers of the NHL and the Hartford Wolf Pack of the AHL last season. On the Bettman circuit, he had one goal and three assists in 25 games.
With Hartford in the AHL, he scored three goals and added 15 points in 34 games.
It was his first season in North America, having previously played with Lulea HF in the Swedish league.
Lundkvist is still under contract for the next two seasons, at an average annual salary of $925,000. He will then be a restricted free agent at the end of the 2023-2024 season.