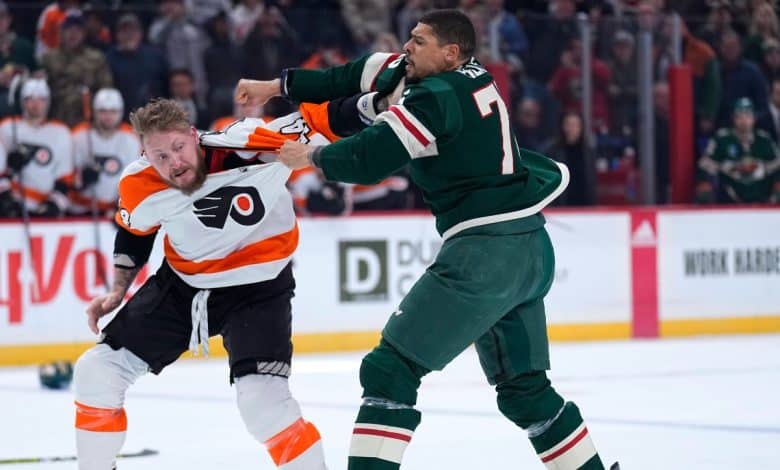 Heavyweight forward Ryan Reaves agreed on Saturday to a three-year, $1.35 million per year contract with the Toronto Maple Leafs.
A few hours later, the Torontonians announced a second signing, that of veteran defenseman John Klingberg, for a season with an amount of $4.15 million.
This is the second year in a row that Klingberg, a 30-year-old Swede, has settled for a one-year pact, after signing with Anaheim last summer.
The right-hander finished last season with the Minnesota Wild. Overall, he had 10 goals and 23 assists in 67 games, before adding four points in as many playoff games.
Reaves, now 36, finished the 2022-23 season with the Minnesota Wild, where he had 5 goals, 10 assists and (just) 31 penalty minutes in 61 games. He was shut out in six playoff games. The strongman is registered at 6-foot-2 and 225 pounds.
The boxer from Winnipeg has been rolling since 2010 in the NHL, having worn the colors of the Blues, Penguins, Golden Knights, Rangers and Wild.
In 828 games on the Bettman circuit, Reaves had 129 points and 1,023 penalty minutes.