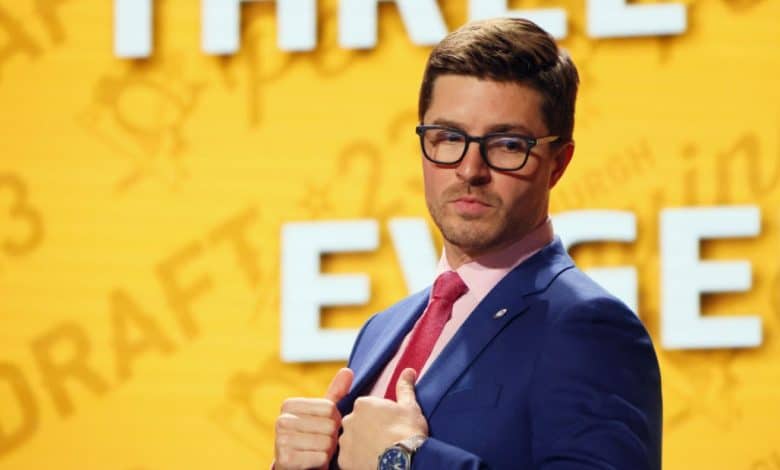 Kyle Dubas had his first big break with the Pittsburgh Penguins when he acquired the defenseman on Sunday.
Alongside Sidney Crosby, Evgeni Malkin and Kristopher Letang, Karlsson is giving the Penguins another shot at being competitive after they missed the playoffs in 2022-23. Dubas said the team can aspire to top honors this season.
"It's a statement. We are lucky to be in the hunt for a championship," Dubas said Monday. I know that many people doubt our group. We believe in our means and it is up to me to lead by example.
"We need to improve our puck control and that's what Erik's arrival will allow us. "
The Penguins traded 2024 first-round protected pick forward Mikael Granlund and defenseman Jan Rutta to the San Jose Sharks along with goaltender Casey DeSmith, defenseman Jeff Petry, a 2025 second-round pick and prospect Nathan Légaré to the Montreal Canadiens in return for the three-time Norris Trophy winner.
The Sharks will withhold $1.5 million from Karlsson's salary through 2027, while the Penguins will withhold $1.56 million from Petry's salary.
Dubas also indicated that he is likely done with his off-season shopping. Earlier this summer, he notably added Ryan Graves, Lars Eller and Noel Acciari.