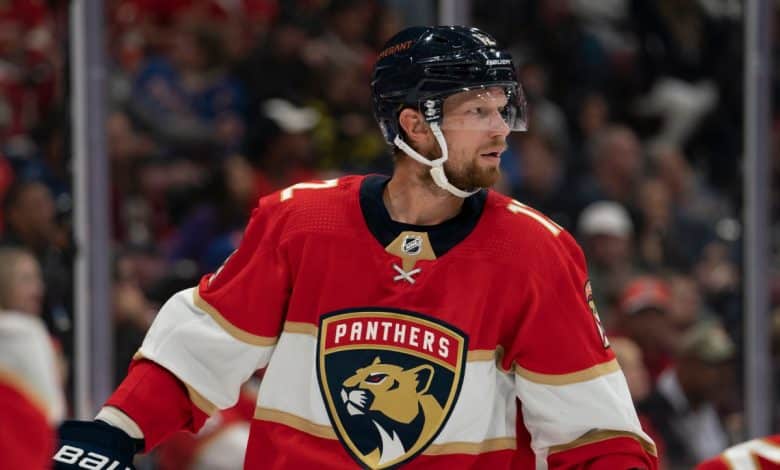 SUNRISE, Fla. Veteran center Eric Staal has signed a one-year, $750,000 contract with the Florida Panthers.
Under the deal, Staal will once again become a teammate of his younger brother Marc.
Eric Staal won't be in uniform tonight as the Panthers take on the Tampa Bay Lightning, head coach Paul Maurice said.
This is also the second time that Staal and Maurice find themselves within the same organization; Maurice coached him for five seasons with the Carolina Hurricanes.
Eric Staal, who won the Stanley Cup as well as Olympic and World Championship gold medals, will celebrate his 38th birthday on October 29. He could therefore become the fourth oldest player to take part in at least one NHL game this season, after Mark Giordano (39) in Toronto, Joe Pavelski (38) in Dallas and Zach Parisé, (38). ) with the New York Islanders.
Staal had been in the environment of the Panthers since the summer and had been invited as part of a professional trial. Maurice had notably said of him that he was in the "best physical condition of his life".
Staal continued to skate with the other players on the team for the past few days without officially making the roster because the Panthers didn't have the salary cap latitude to make room for him.
However, after defenseman Aaron Ekblad was placed on the long-term injured list until at least mid-November, the Panthers managed to make room for Staal.
For Eric Staal, the Panthers represent the sixth organization with which he will have signed a contract in the NHL. Besides the Hurricanes, he also played with the Minnesota Wild, New York Rangers, Buffalo Sabers and Montreal Canadiens.
It was with the Canadiens that Staal played his last game in the NHL. It was July 7, 2021 against the Lightning in the Stanley Cup Finals.
In 1,293 season games, Staal had 441 goals and 593 assists for a total of 1,034 points.