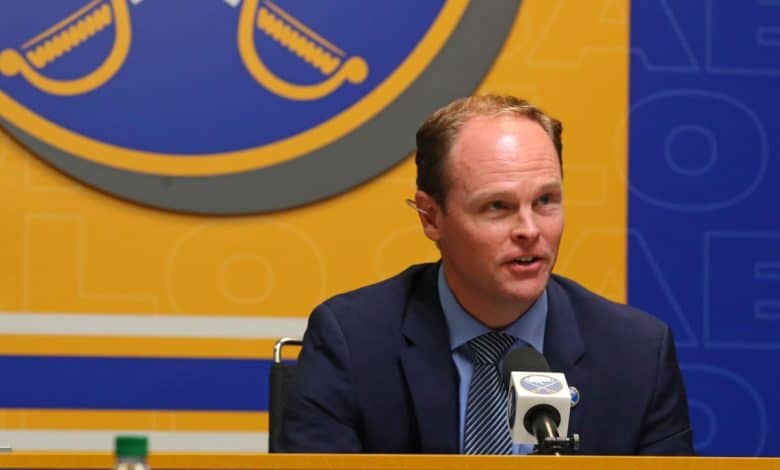 The Buffalo Sabers have announced that their general manager, Kevyn Adams, has signed a three-year contract extension with the team.
Adams will begin his third campaign with the Sabers as general manager after serving in several roles in the organization. He joined the team in 2009 as a player development coach. Adams then served as assistant coach, vice president of business administration and president of the Buffalo Sabers junior team before landing his current role.
"He's respected by coaches, players and management," Sabers owner Terry Pegula said. His leadership and vision over the past two years have proven to us that he is important to the team. The fans and I are happy that Kevyn has brought a winning culture on and off the ice. "
The Sabers have a record of 47 wins, 73 losses and 18 losses in overtime with Adams at the helm of the team.