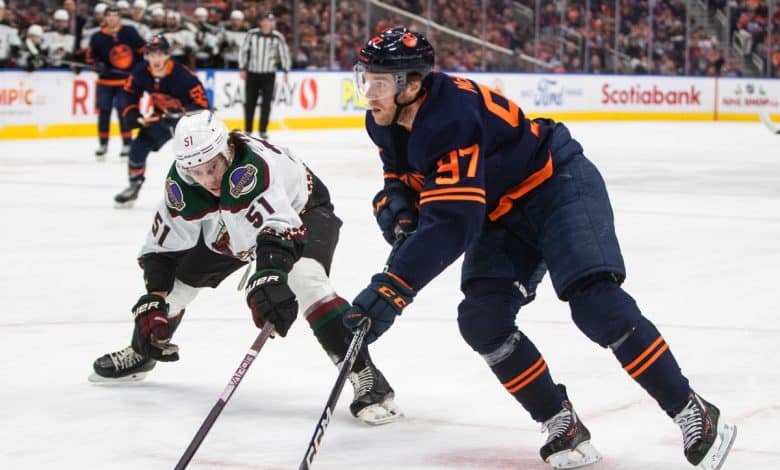 Connor McDavid became the first player in the NHL this season to reach the 50-point milestone Wednesday night in the Edmonton Oilers' 8-2 landslide victory over the Arizona Coyotes.
The Oilers captain started the game with 48 points, a six-point lead in Bettman league scoring over teammate Leon Draisaitl. McDavid added to his tally in the first period when he got an assist on Ryan Nugent-Hopkins' net on the power play.
After a Derek Ryan net to make it 2-0 Oilers, McDavid amassed his 50e point of the season with a handover to Draisaitl which made the strings vibrate, also during a power play. The Oilers led 6-1 in the third period when Draisaitl and McDavid joined forces again. Draisaitl got rid of a roofer on the Coyotes blue line and spotted his captain near the net. He caught up with him with a superb backhand pass and McDavid easily placed the puck in the back of the net with the spinner.
McDavid wasn't done with the Coyotes. Seven minutes later, he flashed the red light with a powerful one-timer after a pass from Zach Hyman for his fourth point of the game.
McDavid has 24 goals and 28 assists in just 27 games so far this season. He is the first Oilers player to achieve such stats at this point in the season since Wayne Gretzky's 1987-88 campaign.
Connor Ingram allowed all eight goals in net for the Coyotes on 35 shots. The Coyotes have suffered a sixth straight loss.