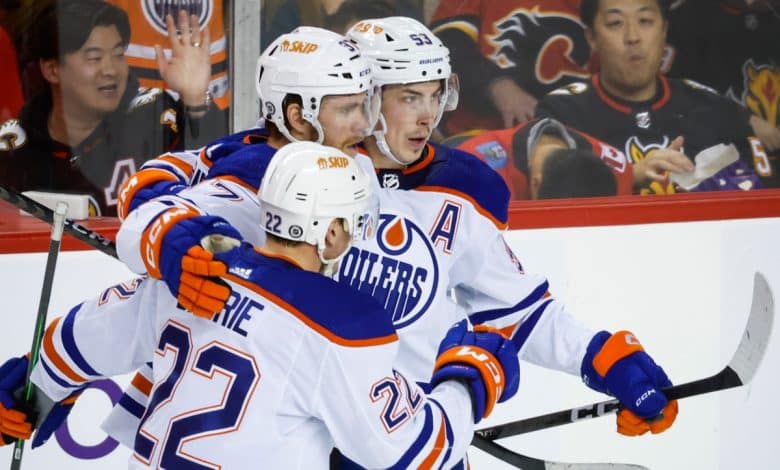 Connor McDavid scored the game-winning goal to extend his point streak to 16 as the Edmonton Oilers won the Battle of Alberta 2-1 over the Calgary Flames.
Stuart Skinner frustrated the Flames numerous times in the game, stopping 46 of 47 shots he faced. He shone especially in the third period when Calgary knocked on the door 24 times. His opponent at the other end Jacob Markstrom only faced four shots during this engagement.
Mikael Backlund was the first to blacken the scoresheet early in the second period to put the Flames up 1-0.
Less than three minutes later, Tyson Barrie brought everyone back to square one with his 100th career goal to tie the game at 1-1.
During a numerical advantage in the third period, the two-headed watch woke up. To extend his streak to 16 games with at least one point, Connor McDavid found the back of the net with the complicity of Leon Draisaitl. It was the 31e Oilers' No. 97 goal of the season.
The Flames saw their four-game point streak come to an end in a loss to their Alberta rivals.