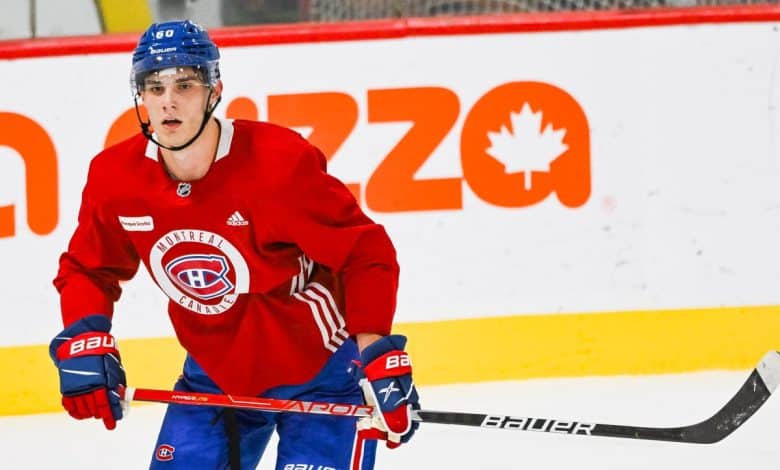 Rafael Harvey-Pinard and Juraj Slafkovsky stood out on Friday afternoon in a 5-1 Team C victory over Team D at the Canadiens' training camp.
Harvey-Pinard hit the target twice on superb playing pieces orchestrated by the young Slafkovsky.
In that match, Arber Xhekaj, Lucas Condotta and Evgenii Dadonov also rattled the ropes for Team C. Defender Corey Schueneman scored Team D's only goal.
Earlier in the day, Team A and Team B also faced off. Newcomer Kirby Dach gave Team B the win by scoring in the shootout. Rem Pitlick also hit the target in the session.
Xhekaj is the first to hit the target
The gentle hands of Drouin, complete Schueneman
The Harvey-Pinard – Slafkovsky duo strikes again!
Pitlick and Dach excel in shootouts