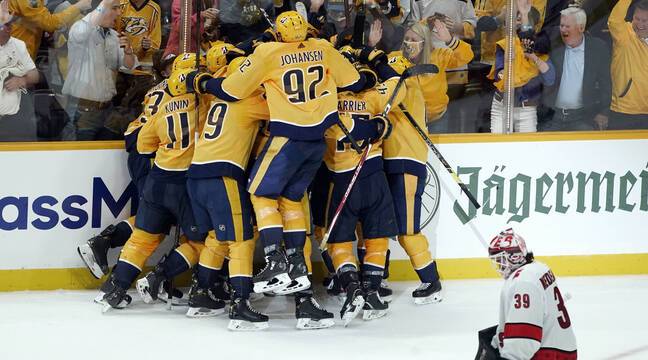 Luke Prokop, a young prospect for the Nashville Predators, announced Monday his homosexuality, a first for a player under contract with a franchise of NHL, the American Ice Hockey League. "I don't want to go back to the gym and be like, 'Who knows? Who is not ?" I'm like that, "the 19-year-old Canadian defenseman wrote on Twitter.
❤️🧡💛💚💙💜 pic.twitter.com/7zqT0A2gJj

– luke prokop (@ lukeprokop_6) July 19, 2021
"I don't think it's going to be a big topic of debate, that's not what I want," he added. It comes out of the guts. That way, I don't have to worry about what other people think. "Under contract since December with Nashville, Prokop is due to attend his first training camp with the Tennessee franchise this fall.
" A lot of courage "
Homosexuality is still largely taboo in the big male leagues of North America, the active players having come out being counted on the fingers of the hand, all combined sports. "It took a lot of courage. I'm proud of him, "said Predators general manager David Poile.
NHL commissioner Gary Bettman called him a "trailblazer," calling for "doing everything to ensure that Luke can be welcomed, assertive and continue to work so that any current player or future, of the NHL ready to follow in his footsteps know that our league is ready to give him all its support ".