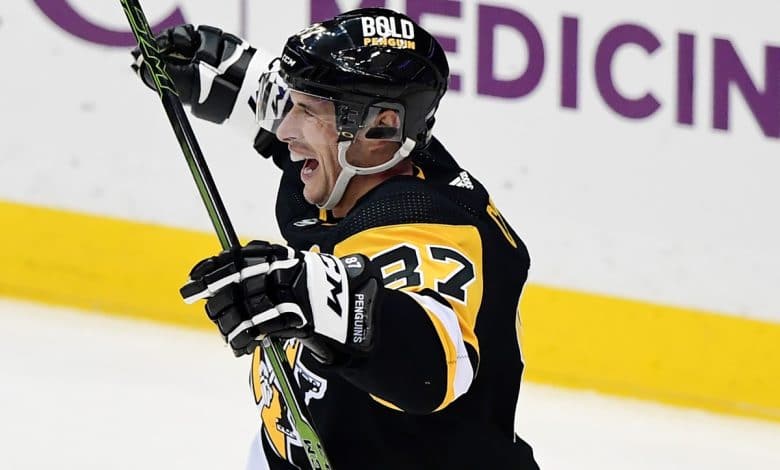 Pittsburgh Penguins star Sidney Crosby scored his 500th career goal on Tuesday and the Pittsburgh Penguins came from behind to win 5-4 in overtime against the Philadelphia Flyers.
Kris Letang scored the winning goal in extra time.
Jake Guentzel and Chad Ruhwedel scored twice 18 seconds late in the third period to force overtime.
Crosby found the back of the net in the first period. The captain let go a shot from the right circle on the power play after receiving a pass from Evgeni Malkin at 16:34 of the first period.
Crosby joined Washington Capitals forward Alexander Ovechkin as the only active players with 500 or more regular season goals.
Crosby, 34, is the second player in franchise history to reach 500 goals, after Penguins legend Mario Lemieux.
The Penguins captain is the 46th player in NHL history to reach 500 goals and the 18th to do so with one team.
Now in his 17th season, Crosby has led the Penguins in goals nine times, including a career-high 51 in 2009-10.
Crosby has 14 goals and 32 assists in 38 games this season. The "87" also collected an assist on Guentzel's goal. Dominik Simon was the Penguins' other scorer.
Scott Laughton had a goal and an assist for the Flyers (15-24-9), who have now lost three straight. Claude Giroux, Nick Seeler and Justin Braun also scored in the loss.
The Penguins (31-11-8) thus signed a fourth victory in a row. Case DeSmith made 23 saves.
Sidney Crosby joins Mario Lemieux (690) as the only players in Penguins history to score 500 goals with the team. Congratulations Sid! pic.twitter.com/Kyq6Xzudgq

— Pittsburgh Penguins (@penguins) February 16, 2022
Flyers 4 – Penguins 5 (Extension)