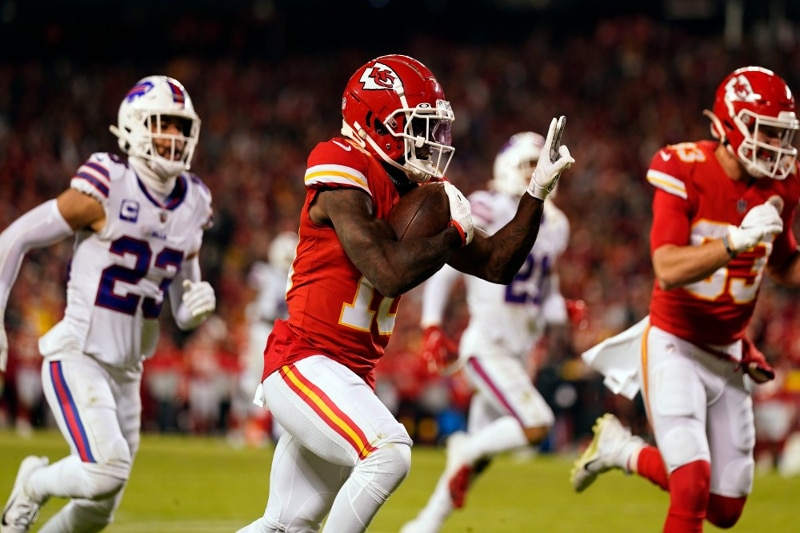 It won't have dragged on. Just hours after the rumor of a departure from Tyreek Hill appeared in the American press, the receiver is already a member of the Miami Dolphins.
According to NFL Media, Hill is sent to Florida in exchange for a first-round pick. Other elements should enter the compensation, but they are not yet known.
By the way, number 10 lands a new contract. An extension of 3 years and 75 million dollars. In total, he is engaged with Miami for 4 seasons and 120 million, including 72.2 million guaranteed.
With $ 25 million on average per season over the three new years of his lease, Hill is therefore not the highest paid receiver in the NFL, since Davante Adams did a little better when he arrived at the Raiders.
As for the Dolphins, this arrival confirms an offseason for which the objective was to surround Tua Tagovailoa. Between Terron Armstead on the line, Hill in the air and a few new runners, the quarterback will have no more excuses.
Selected in the fifth round in 2015, Hill has scored at least 6 touchdowns in each of his six seasons in the league. He's passed 1,100 yards in four of his six campaigns.