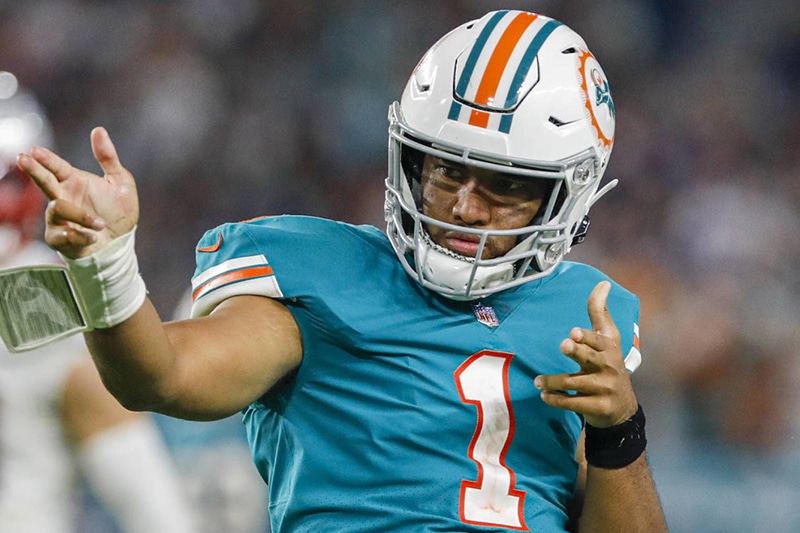 The Dolphins have a 5-3 record, are undefeated when Tua Tagovailoa starts the game, and come out of transfer window with the additions of Bradley Chubb and Jeff Wilson.
Enough to skyrocket the confidence of a team that has not experienced the playoffs since the 2016-17 season. Because Tagovailoa already sees further than a simple qualification for the final stages.
"I think during spring training and training camp, you could see the potential of this team, offensively and defensively," the quarterback explained to the press on Wednesday. "We're not afraid to talk about the Super Bowl here. We are not afraid to talk about going to the playoffs, going to play a game there, and then, we hope, winning it.
I would say that I really believe that we are capable of winning the Super Bowl. »
After the arrivals of Tyreek Hill and Terron Armstead during the summer, manager Chris Grier therefore continues to chain the good moves. Hill is the season leader in receptions (69) and yards gained through the air (961). Armstead has yet to allow a single sack this year.
But Grier does not ignite. He sees the long term, and told ESPN he hopes Chubb signs a contract extension soon.
"I'm not predicting anything, but I think we have a good team that has a chance to be competitive and win a few games in the future. »