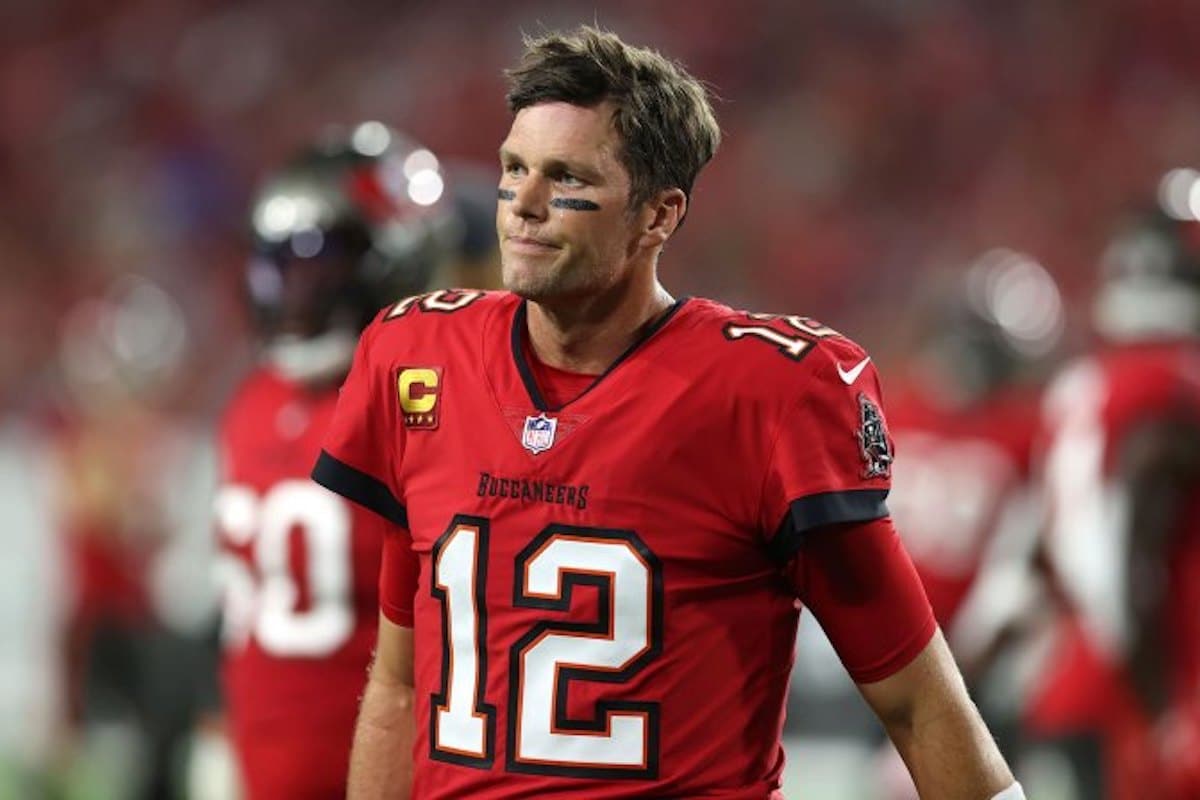 After 22 seasons, 7 titles, and many records of all kinds, it is a monument that leaves the grounds of NFL. Tom Brady hangs up the headset.
His departure also marks an opportunity for renewal and new momentum.
A sometimes harmful omnipresence
In 22 years in the league, the quarterback has monopolized center stage. With an average Super Bowl appearance almost every other year, Brady has left only crumbs for others. It has more Super Bowl wins than any team. A cannibalism and an omnipresence that is sometimes tiresome for the interest and the suspense. American football is a sport that is played eleven against eleven but in the end it is always Tom Brady who wins. A frustrating adage especially for competitors in the AFC conference where the future Hall of Famer has plagued for two decades.
If the performance and longevity are fantastic, the end of his career has the merit of redistributing the cards. A renewed uncertainty beneficial to the interests of sport. Like this season, where the two quarterbacks who will compete at SoFi Stadium for the Big Game will discover the event.
With his departure, no more active pitcher has two trophies. The prize lists are to be written, new rivalries are to be forged.
The next generation is ready
If one of the biggest chapters in American football ends with him, the NFL is ready for a new story. Brady's aura, records and size captured media attention. His retirement frees up space and will bring more light to a new generation.
In its international development policy, the league must count on new faces capable of attracting a novice and younger audience. Like the wind of freshness blown by the hatching of Mahomes, the new darlings are already there. Josh Allen, Joe Burrow, Justin Herbert, Kyler Murray, the talents are legion and dazzle us every Sunday in the fall.
The league also needs new duel(s) to write its history. Each decade has seen a generation of quarterbacks face off. Dan Marino and Joe Montana in the 80s, Brett Favre, Troy Aikman and John Elway in the 90s, Peyton Manning, Drew Brees, Aaron Rodgers and therefore Tom Brady in the years 2000/2010. With the 2020s well underway, it's time to turn the page and let the NFL write new rivalries and new glories.
Place at the show
If these last two seasons have been fireworks under the leadership of Bruce Arians and Byron Leftwich, Brady has not always been the most spectacular quarterback.
Devilishly effective of course, but often based on a rhythmic mid-range passing game. Little adept at improvisation, not very mobile, he denotes the middle of the new generation that has taken power.
At the time of social networks and replays, the time has come for the crazy runs of Lamar Jackson, the blind passes of Patrick Mahomes.