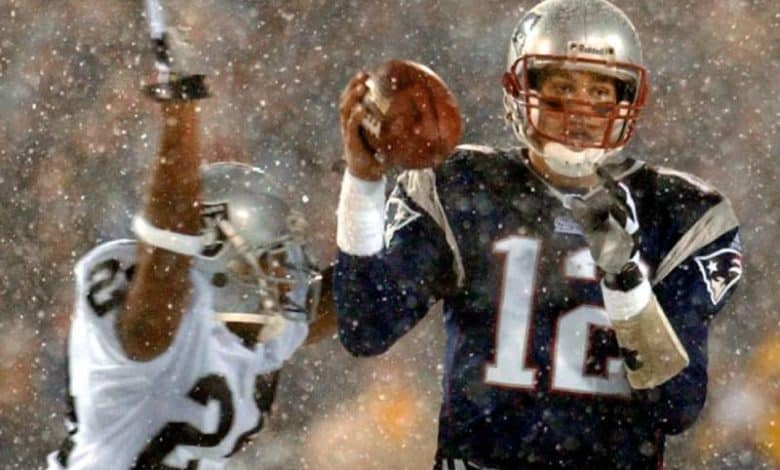 "We are happy to have Tom join the Raiders. And that's exciting because he will become just the third player in NFL history to become an owner. »
It was on the phone that Mark Davis confirmed to ESPN the news that had been circulating for several players: Tom Brady will become a minority owner of the Raiders.
The amount of Brady's investment is not known at this time. It is probably a very small, symbolic part. According to ProFootballTalk, 1% of the franchise would cost him between $40 million and $60 million.
Already in business for the Las Vegas Aces (WNBA), Brady and Davis have therefore given the cover for the Nevada NFL franchise.
"We took the deal to the NFL to get their approval," Davis said.
An agreement that should only be a formality, as the league will rub its hands to see the most successful quarterback in history remain active in American football.
George Halas and Jerry Richardson are the other two former players who had shares in a franchise. Both are deceased.
Brady and the Raiders, a long history
January 2002. The Patriots host the Raiders in a snowy second round of the playoffs. At the end of the match, as he tries to go for the victory, Tom Brady thinks he is losing the ball. But the referees reverse their decision. The Tuck Rule allows number 12 to escape the worst. A contentious decision, a rule since changed, and a terrible scar for the Raiders and their fans. Since then, Brady has won 7 titles, and admitted he thought he lost the match.
But the story of Brady and the Raiders doesn't end there. By becoming a minority owner of the Raiders version 2023, Tom Brady will find Josh McDaniels, his former offensive coordinator in New England, who has become the main coach in Las Vegas. He will also see Jimmy Garoppolo, his former understudy.
Las Vegas rather than Miami
Tom Brady had been interested in the idea of ​​joining a franchise as an investor for a while. In 2021 and 2022, he flirted with the Miami Dolphins. An investigation had even concluded that the Florida franchise had discussed illegally with the seven-time NFL champion. The Dolphins had been sanctioned by the withdrawal of their choice from the first round of the 2023 Draft.