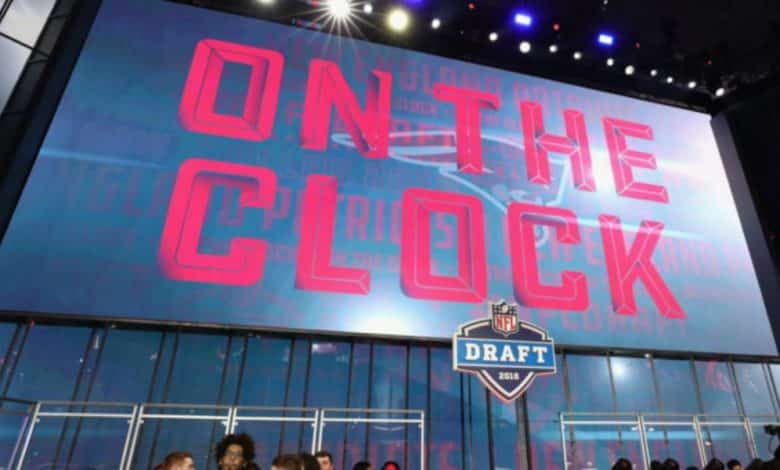 This time it's closed. With the victory of the Chiefs over the Eagles, we now know the complete order of the first round of the next Draft. The victory offers Kansas City the last position, while Philadelphia will be just ahead.
For the rest, we already knew that Chicago will have the honor of first choice, ahead of the Texans and Cardinals.
The many exchanges that have taken place in recent months will provide a very upset first round. The Seahawks currently have two picks, including the one that was originally owned by the Broncos. Two choices also for the Lions, Texans and Eagles.
The order of the 1st round of the Draft
1. Chicago Bears (3-14)
2. Houston Texans (3-13-1)
3. Arizona Cardinals (4-13)
4. Indianapolis Colts (4-12-1)
5. Seattle Seahawks, via Denver Broncos (5-12)
6. Detroit Lions, via Los Angeles Rams (5-12)
7. Vegas Raiders (6-11)
8. Atlanta Falcons (7-10)
9. Carolina Panthers (7-10)
10. Philadelphia Eagles, via New Orleans Saints (7-10)
11. Tennessee Titans (7-10)
12. Houston Texans, via Cleveland Browns (7-10)
13. New York Jets (7-10)
14. New England Patriots (8-9)
15. Green Bay Packers (8-9)
16. Washington Commanders (8-8-1)
17. Pittsburgh Steelers (9-8)
18. Detroit Lions (9-8)
19. Tampa Bay Buccaneers (8-9)
20. Seattle Seahawks (9-8)
21. Los Angeles Chargers (10-7)
22. Baltimore Ravens (10-7)
23. Minnesota Vikings (13-4)
24. Jacksonville Jaguars (9-8)
25. New York Giants (9-7-1)
26. Dallas Cowboys (12-5)
27. Buffalo Bills (13-3)
28. Cincinnati Bengals (12-4)
29. New Orleans Saints, via San Francisco 49ers (13-4), Miami Dolphins and Denver Broncos
30. Philadelphia Eagles (14-3)
31. Kansas City Chiefs (14-3)