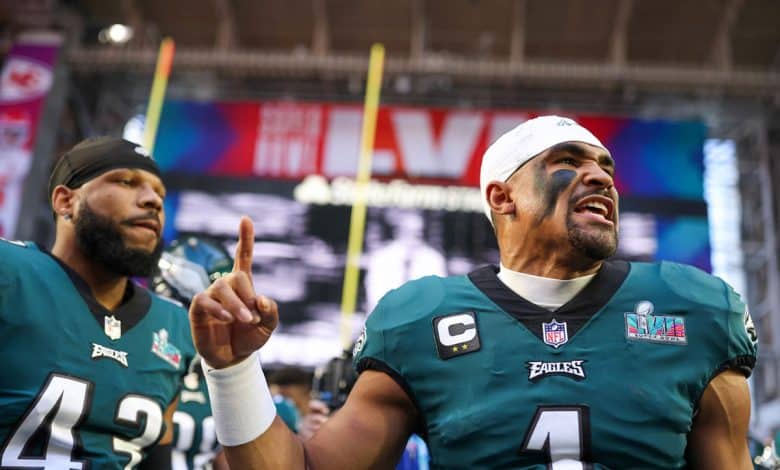 There was really no longer any debate about the future of the quarterback position in Philadelphia, and the leaders engraved this decision in the tax stone. NFL Media announces that the Eagles quarterback has signed a 5-year contract extension with a maximum amount of $255 million.
On this agreement, 179 million could be guaranteed in total. What is certain is that 110 million are guaranteed upon signing. The guaranteed total will climb to 126.5 million in March 2024.
And if everything goes perfectly, the Eagles could even add another 15 million via performance bonuses, to bring the grand total up to $274.3 million.
A record on the annual average
Over the coming year, Hurts will earn $64 million, including $23.29 million from a signing bonus. He is now under contract for the next six seasons. This is less than the 450 million contract for Patrick Mahomes, but the Kansas City pitcher has "only" 63 million guaranteed. In terms of guarantees, Hurts is now ahead only of Deshaun Watson ($230m).
Where Hurts signs a new record is on the annual average. Over the five years beyond the last of his rookie year, his salary average will sit at $51 million per season, more than anyone in league history.
Selected in the second round in 2020, the 24-year-old quarterback will therefore only need three seasons to break the bank. Last season, he continued his progression with 66.5% of completed passes, 3,701 yards, 22 touchdowns and 6 interceptions, each time career records for him. He also gained 760 yards and scored 13 rushing touchdowns. Above all, he led Philadelphia to the Super Bowl.