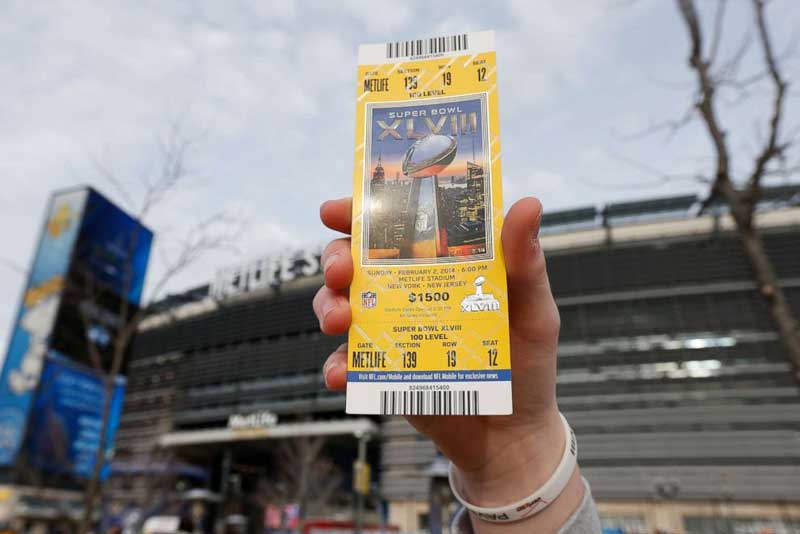 $5600 minimum. 8900 greeNBAcks on average. That's how much you had to spend on Monday to attend Super Bowl LVI between the Rams and the Bengals, according to data from StubHub and TicketIQ.
The worst thing is that Monday and this Tuesday are perhaps the best days to buy tickets.
According to Jesse Lawrence, CEO of TicketIQ interviewed by Yahoo, ticket prices have increased by an average of 28% in the eight days leading up to the game over the past five years. This should therefore push the minimum entry price to almost 7000 dollars on the day of the match.
If these prices do not scare you, it is always possible to aim higher. Or closer to the field, in this case. There, at 50 yards, behind the Bengals bench, it's $62,095. There is also the VIP section behind the Rams bench, in 14th place: 52,829 dollars.
Even more expensive? It's possible. A box for 24 people is offered to you for 907,000 dollars, or 37,791.66 greeNBAcks per head.
It should be remembered that this crazy speculation is allowed by the NFL, which has made the process of selling tickets so opaque that no one seems to be able to get their hands on the tickets at their face value. As a result, everything ends up on the secondary market, and sites with which the league generally has partnerships.
Fans for the Rams?
In the middle of this rain of dollars, who goes to the stadium? According to StubHub, 27% of secondary market sales were made by Californians. Only 11% of buyers were located in Ohio.
Whether those who can afford to come will be stars or fans remains to be seen.