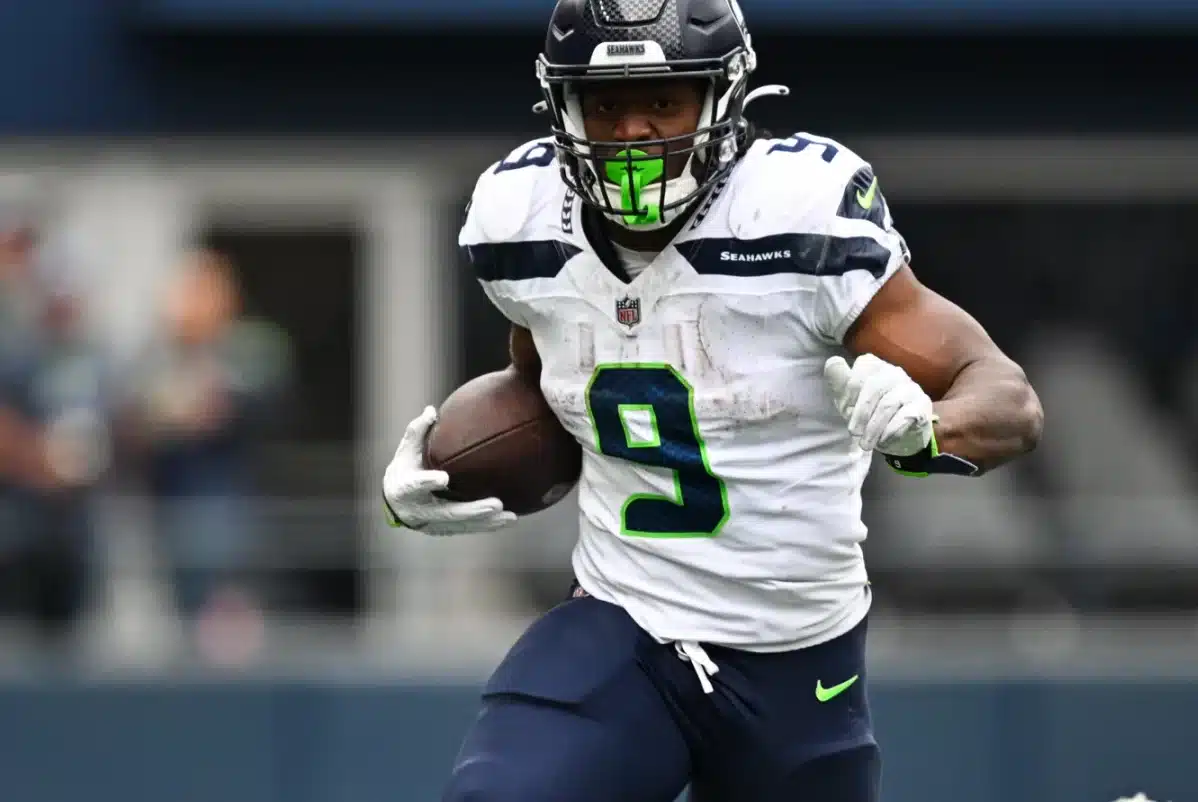 Seattle Seahawks (2-1) – Carolina Panthers (0-3): 37-27
8 minutes left in the third quarter. 15-13 for Seattle which takes the field with a good position after a missed opposing field goal. Kenneth Walker (18 carries, 97 yards, 2 TDs) takes matters into his own hands. A reception of 36 yards and 15 yards on the run including three attempts to cross the line, and the running back finally allowed the locals to score a touchdown and make the break (22-13).
And if Andy Dalton (34/58, 361 yards, 2 TDs), courageous despite the rain and the pressure suffered (3 sacks) and a non-existent running game (44 yards) managed to put together a touchdown drive concluded by Miles Sanders (22-20), Walker was responsible for doubling the lead straight away and taking the lead definitively (30-20), well helped by Zach Charbonnet (9 races, 46 yards). The last two touchdowns of Jake Bobo (37-20) and Adam Thielen (37-27) remained anecdotal.
A hesitant Geno Smith
Seattle can thank its running game because Geno Smith (23/37, 296 yards, 1 TD, 1 Int) was disappointing. The scorecard does not show these numerous inaccuracies, 2 of them could have led to interceptions without the work of Tyler Lockett. He was also helped by an impressive DK Metcalf (6 receptions for 112 yards), and a solid line despite the physical problem of Damien Lewis (who was able to regain his place).
Ineffective in the red zone until the third quarter (5 field goals), and poor on the third attempt (3-13), Seattle was scared, facing a Carolina team that was catchy but too limited. Constantly under pressure, Andy Dalton, starter for the day due to Bryce Young's injury, showed his experience, particularly on third attempt (10 out of 19).
More injuries
Not always helped by the big errors of his targets, and the 8 false starts of his linemen, Dalton took advantage of an error from the opposing defense to offer the first touchdown of the match to DJ Chark (9-10) and showed resilient in the second half when his defense gave way, undermined by injuries (Xavier Woods, Frankie Luvu, CJ Henderson). The Seahawks lost Darrell Taylor (leg) and Tre Brown (concussion).
The two teams therefore face numerous absences from week 3. With this success, Seattle remains one step behind the 49ers. For the Panthers, the year may be long because the squad is limited.