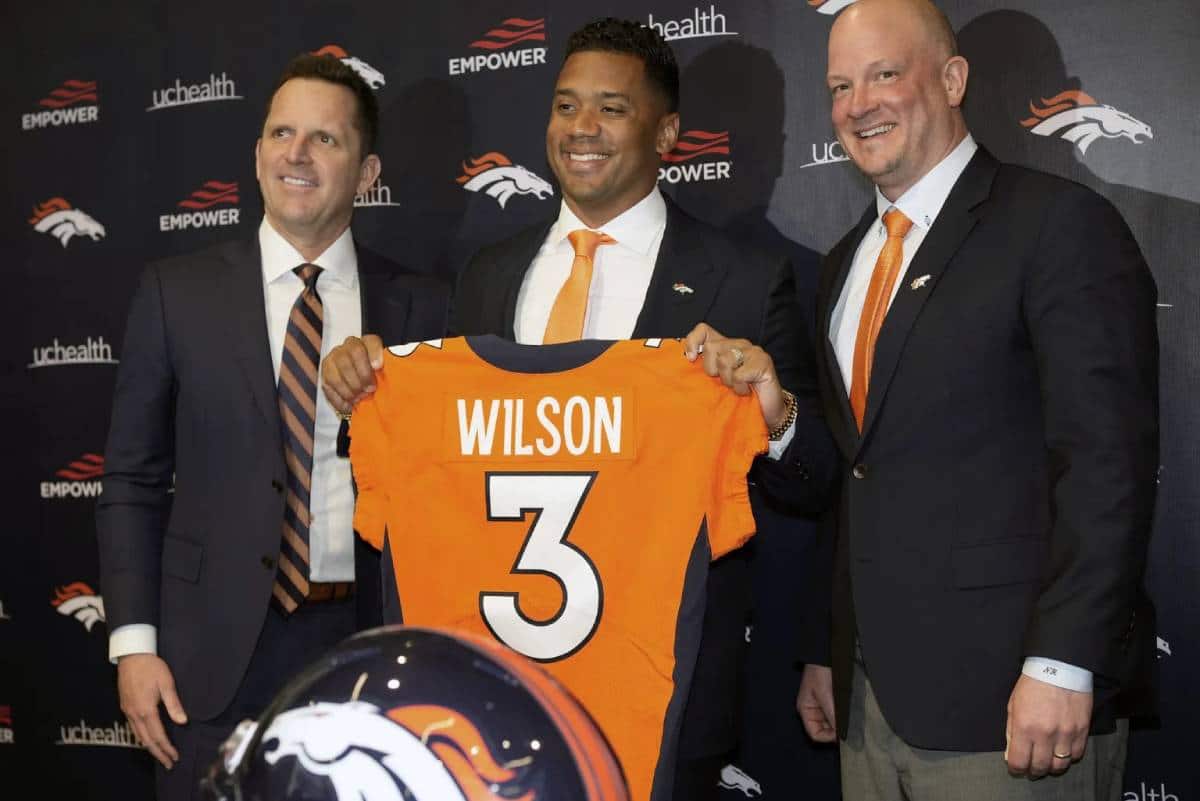 Still number 3, but an orange jersey. Russell Wilson is officially a member of the Denver Broncos.
The arrival of the quarterback was formalized Wednesday at a press conference. And Wilson quickly reminded him, he didn't come just to enjoy the mountain air.
"My goal is to play 10 or 12 more years, and hopefully win three or four more Super Bowls. That's the plan. It's my state of mind. That's why I came here, to finish my career and I hope to finish at the top, as a champion. And do it several times. "
Wilson is 33 years old. He therefore hopes to play until he is 43, or even 45.
If Wilson is aiming high, it's because he thinks he's coming to a franchise that's always aiming to win. It is in particular conversations with Peyton Manning that have comforted him on this subject.
"The most important thing for me was to come to a winning franchise. It was the most important. Obviously, you know that from the outside, but when you're living it from the inside, you're the quarterback and people want you to lead things, you want to be sure you can do it. And he (Manning) said to me, "Without a doubt. He loved being here and still lives here. "

"I was very happy to come to a franchise that has a tradition of winning and excellence. I wanted to make sure this was the perfect place for me. Once I met George Paton (GM) and coach (Nathaniel) Hackett, I was like, "OK, this might work for a long time. "
On his departure from Seattle, Wilson spoke of a "mutual decision" between him and the franchise.
On the side of Denver, we did not hesitate long to welcome him. Paton initially conducted the talks alone. Once the deal seemed feasible, he went to find his coach.
"I don't believe he said 'yes.' He said "Fuck yes".
And when the manager asked Hackett to watch Wilson's match footage to be sure…
"He said, 'I don't need to look at the footage, he's been kicking my ass for years. "