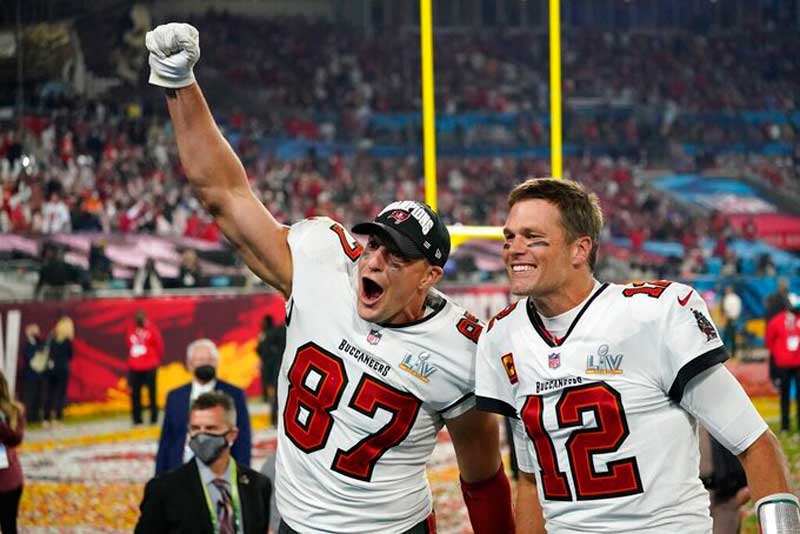 While his alter ego Tom Brady had decided to retire quickly put aside, Rob Gronkowski was courted by Buffalo and made fiery statements to Joe Burrow, leaving doubts about his sporting future.
Final departure, return to Tampa Bay, relocation to AFC? The tight end has not yet lifted all the uncertainties, but it has at least defined some of its objectives.
Interviewed by SB Nation, the Gronk insisted on his desire to be a Buccaneer in the event of a return to the game. He confirmed that he loved playing for Bruce Arians, but that the departure of the technician is not a problem for him and a possible return.
"The Buccaneers' situation is just too good, if I decide to come back and play," Gronkowski said. "Like I said, I love all of my teammates here. They are all good teammates, selfless players, they give of themselves for the team, they do what is best for the club and the organization. If I play football again, it will be for the Buccs. »