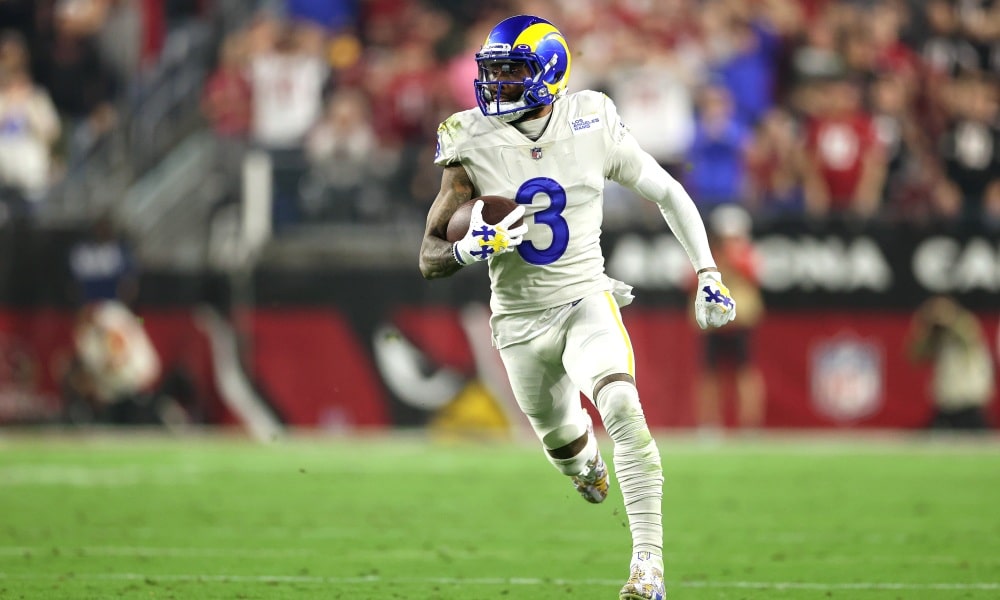 While the weekend was to be a consecration, it ends in the worst possible way for the Los Angeles receiver.
Odell Beckham had to leave his teammates during the second quarter of the Super Bowl, injured in the knee on an action without contact. He was unable to come back into play and watched the end of the game from the sidelines.
According to NFL Media, the news is not good. The recipient would suffer from a torn anterior cruciate ligament.
The recovery is estimated at 12 months, which seriously calls into question his 2022 season. Cut by the Browns during the season, Beckham had joined the Rams right at the time to compensate for the unavailability of Robert Woods. Much appreciated by his new club for his contribution on the field and in the locker room, he had to enter into negotiations to stay in California next year, even if it meant considering a drop in salary to make things easier.
But having only signed a one-year contract, here he is a free agent on the market.
In 14 games for Cleveland and Los Angeles, Beckham caught 44 receptions for 537 yards and 5 touchdowns.