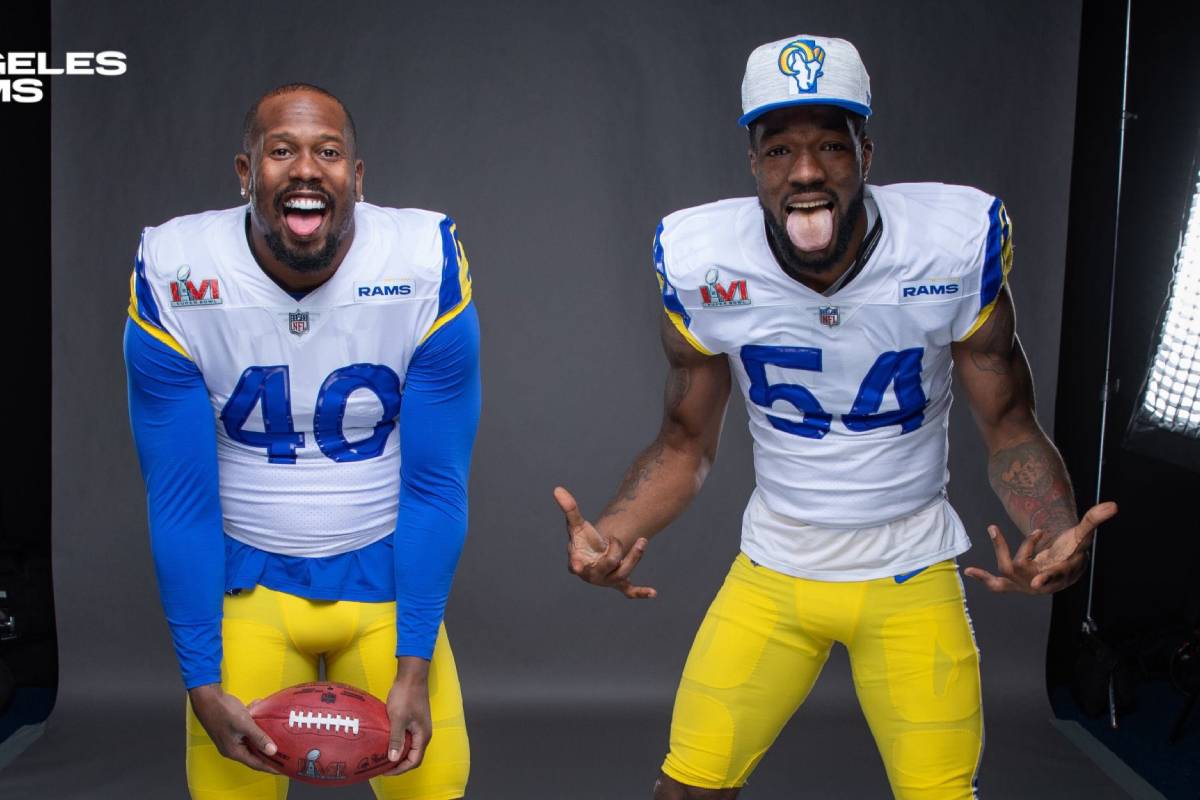 10 days before the event, the two protagonists presented their outfit for the Super Bowl.
Even though the game is being played in Los Angeles, the Bengals are considered the home team. The reason is simple: at the Super Bowl, the home team changes every year. On even years, this honor goes to the AFC conference, while the NFC receives on odd years.
As a home team, Cincinnati therefore had a choice of jersey. And it will be the black, which Joe Burrow and his teammates wore in the first round of the playoffs against the Raiders.
The Rams, who played in blue all their games in the final stages, must therefore go in the clear. And rather than the infamous faded bone jersey, Los Angeles made the clever choice to don their third jersey, which is a modern take on the jersey worn by Kurt Warner and his Greatest Show on Turf teammates when they won the Super Bowl in 2000.
Talk about a glow-up. If you know, you know…#RuleItAll | #SuperBowl pic.twitter.com/Xf8zwRw8J5

— Cincinnati Bengals (@Bengals) February 2, 2022
#Rams uniforms for Super Bowl LVI. pic.twitter.com/PGXca42AiC

— Ari Meirov (@MySportsUpdate) February 2, 2022