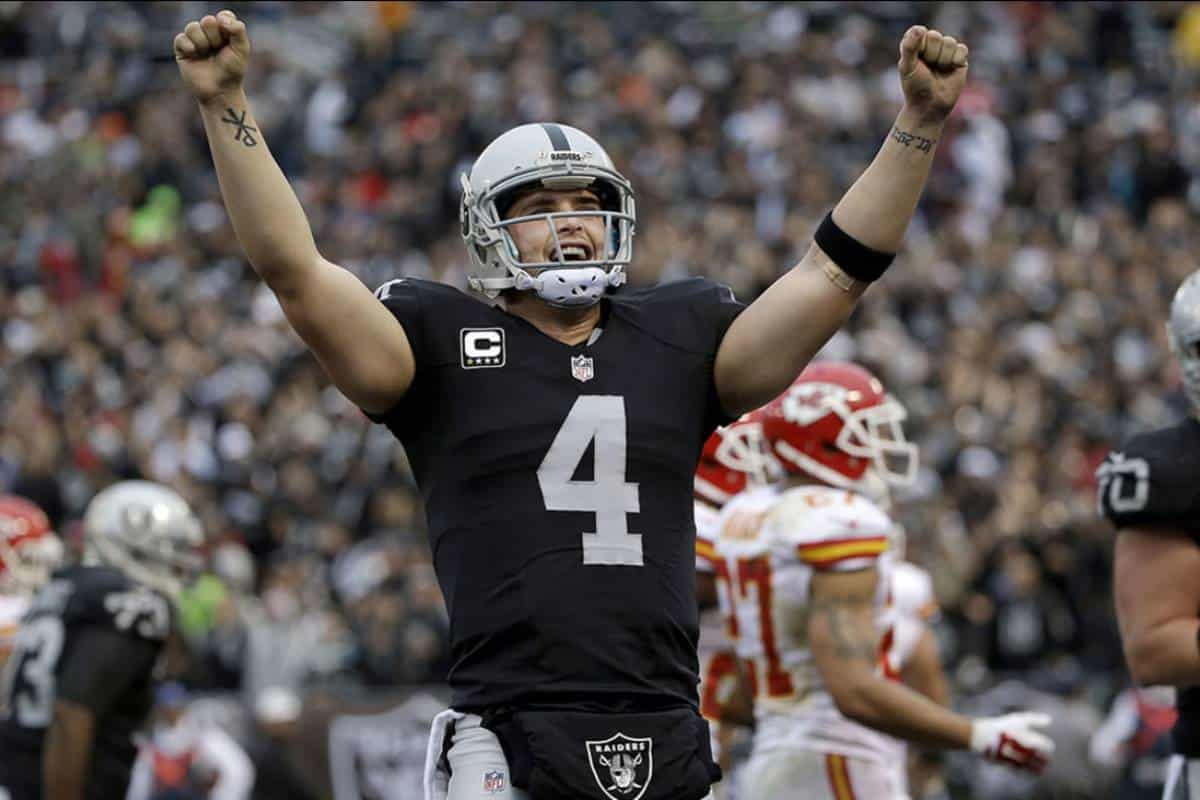 The Raiders quarterback will be the headliner of the next free agency.
According to NFL Network, Raiders quarterback Derek Carr will not accept any trades made by his team, who owns a no trade clause in his contract. Whether at the Saints, where rumors said he was close or in another team.
The Raiders should therefore cut him in the next few days so that he can test the market. He would become one of the most courted free agents in the league.
As a reminder, Derek Carr signed a 3-year, $121 million contract extension last offseason.
His cut will save the Raiders nearly $30 million, who will therefore be able to get their next quarterback for 2023. Either via free agency or via the Draft.