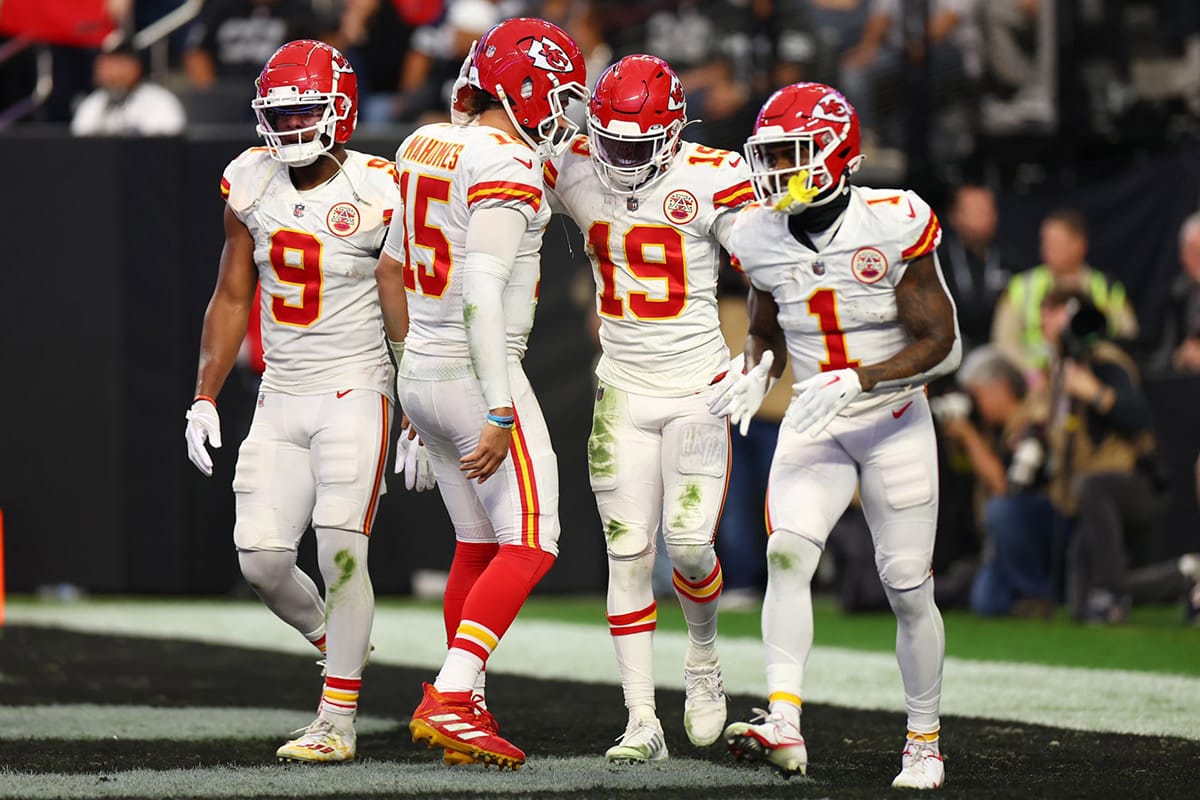 Las Vegas Raiders (6-11) – Kansas City Chiefs (14-3): 13-31
By starting on the floor, the Chiefs did not really leave the Raiders the opportunity to hope to exist in this last game of the regular season. Like a steamroller, Patrick Mahomes (18/26, 202 yards, 1 TD) unrolled, perfectly supported by a productive and varied running game with three different markers.
Led by Jarret Stidham (22/36, 219 yards, 1 TD 1 int) for the second consecutive week, the Raiders' attack could never respond. Under pressure, the quarterback made several mistakes that buried the already slim hopes of being able to keep up. Despite a greater possession, the team is content with 3 points in the first act and does not score until the end of the match when the outcome of the match had already been sealed for a long time.
The Chiefs start strong
From the second game of the match, Mahomes and the Chiefs set the tone. A long pass for a gain of 66 yards and the ball placed on the opponent's 4 yards. A few games later, the quarterback finds Jerick McKinnon on a small pass he has the secret to unlock the scoreboard. Apart from a punt on the next possession, the result is a recital. Mahomes touches 8 different targets on 14 completed passes in the 1st half, the attack is varied and the leather goes up quickly. Ronald Jones concludes on the ground in power, then it is the former Giant Kadarius Toney who offers a touchdown on an inverted run from 11 yards.
Conversely, Vegas rows. Stidham is much less prolific than last week. An interception thrown, a ball released on a sack. The quarterback is very well limited by an aggressive defensive line and an applied secondary.
Mahomes in management
Why force when you have the game so much in hand in the last week of the regular season? The Chiefs understood it well and eased off after the break. After exchanges of punts in the 3rd quarter, they nevertheless put a little blow behind the neck of their rivals at the start of the last period. Third touchdown in the race, this time signed Isiah Pacheco. 6-31
If the Raiders save the honor thanks to Hunter Renfrow, the season therefore ends with a heavy defeat at home. A long and studious off-season therefore opens in Nevada. For the Chiefs, it's a new playoff campaign where they will present themselves as the scarecrow of the conference with their fire attack.