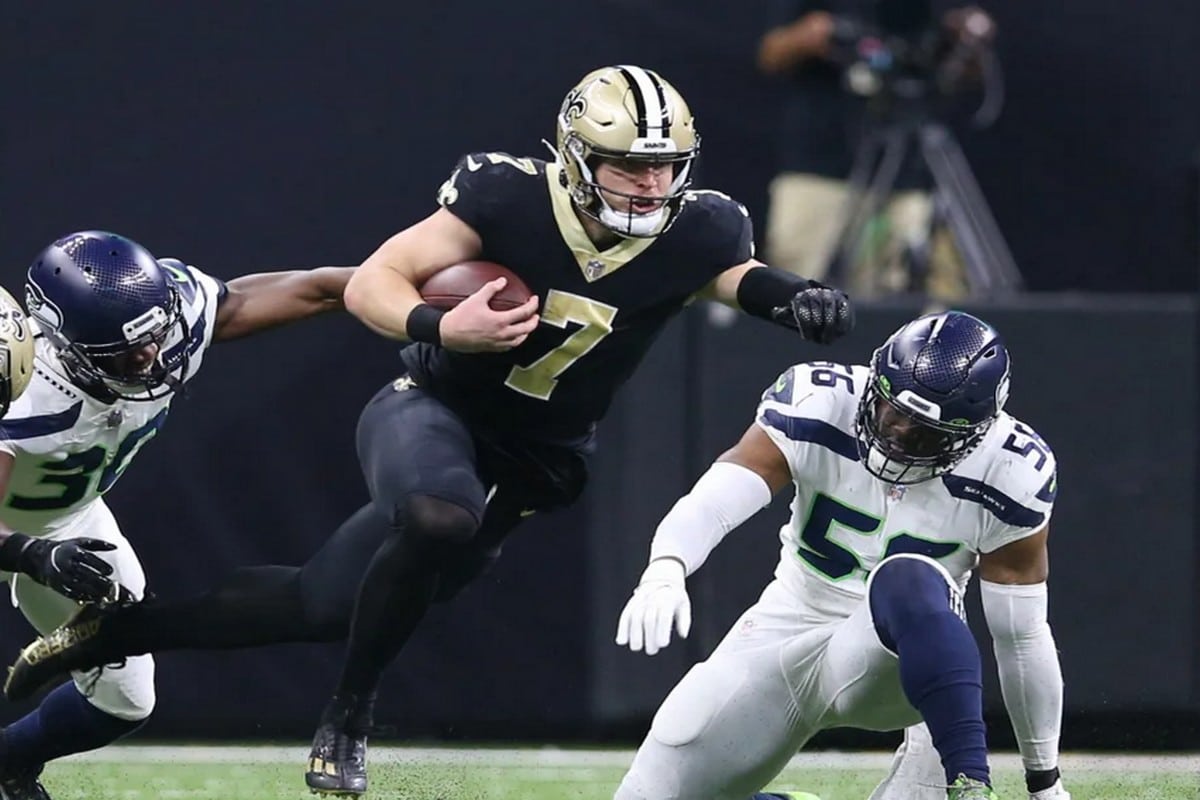 A Swiss army knife and an MVP candidate among the lucky winners of the week.
In his long-distance fight with Mahomes for the MVP title, Josh Allen scores points this week. While his direct opponent has already received this honor twice this season, this is a first for the Bills quarterback. Faced with a defense of the Steelers yet reputed to be solid, Allen strolled to offer Buffalo its fourth victory of the season. In the NFC, it's a career first for Taysom Hill. The Swiss army knife of the attack of the Saints, accustomed to blows, this time released a decisive performance over the whole meeting. Unstoppable on the ground, with an average of 12.4 yards per run, his 4 touchdowns mainly allowed the Saints to get back into the race for the playoffs.
On the defensive side, Matthew Judon is rewarded for the great performance of his squad against a Lions attack in great shape. In the NFC, Micah Parsons, symbol of the Dallas defense, is logically highlighted given the performance of the Cowboys defense against the Rams.
For the special teams, it's a party for the substitutes. Holder of the Colts for only 3 games, Chase McLaughlin was perfect in the game of boredom against the Broncos, giving his franchise a second victory. Cameron Dicker celebrated his first game on Sunday. The injured replacement for Jake Elliott took the opportunity to show what he was capable of, helping Philadelphia to maintain their perfect start to the season.
NFC Conference:
– Offensive: Taysom Hill (QB / RB / WR, Saints) 1/1 for 22 yards and 1 touchdown; 9 carries, 112 yards and 3 touchdowns.
– Defensive: Micah Parsons (LB, Cowboys), 5 tackles including 2 sacks and a forced fumble.
– Special teams: Chase McLaughlin (K, Colts), 4/4 on field goals including the win in overtime.
AFC Conference:
– Offensive: Josh Allen (QB, Bills), 20/31 for 424 yards, 4 touchdowns and 1 interception.
– Defensive: Matthew Judon (LB, Patriots), 3 tackles including 2 sacks and a forced fumble.
– Special teams: Cameron Dicker, 2/2 on field goals and 2/2 on extra points.