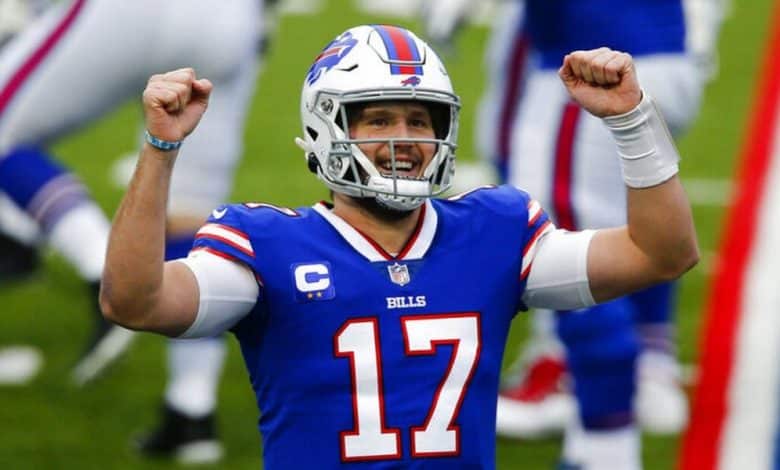 The NFC East is in the spotlight. Josh Allen and Alex Highsmith make their teams win.
The NFC East is in the spotlight for Week 2. D'Andre Swift is voted Offensive Player of the Week for the first time in his career. Swift spearheaded a dominant ground attack in Philadelphia's victory.
The Cowboys defense dominated the Jets, orphans of Aaron Rodgers. Micah Parsons has once again shown that he is one of the best defenders in the league. Without a contact on the ground, the linebacker could have even improved his record with a touchdown. With three punts inside the Bears' 20 yards, Jake Camarda (Buccaneers) was elected for the second time in his career.
In the AFC, Josh Allen got back on track during this second week. The Bills offense was effective against the Raiders and Allen is the illustration of that.
Against the Browns, Alex Highsmith scored the first touchdown of the game after a few seconds. Additionally, the Steelers won the game thanks to his forced fumble in the final quarter. On the special teams side, honors go to Nick Folk for his game-winning kick.
NFC Conference:
– Offense: D'Andre Swift (RB, Eagles) – 175 yards, 6.3 yards per carry, 1 touchdown
– Defensive: Micah Parsons (LB, Cowboys) – 3 tackles for loss, 2 sacks, 1 forced fumble, 1 fumble recovery
– Special teams: Jake Camarda (P, Buccaneers) – 3 punts within 20 yards, longest punt: 72 yards
AFC Conference:
– Offense: Josh Allen (QB, Bills) – 274 passing yards, 3 touchdowns, passing rating: 124.5
– Defensive: Alex Highsmith (LB, Steelers) – 1 touchdown following interception, 7 tackles, 1 sack, 1 forced fumble
– Special teams: Nick Folk (K, Titans) – 41-yard kick for the overtime victory