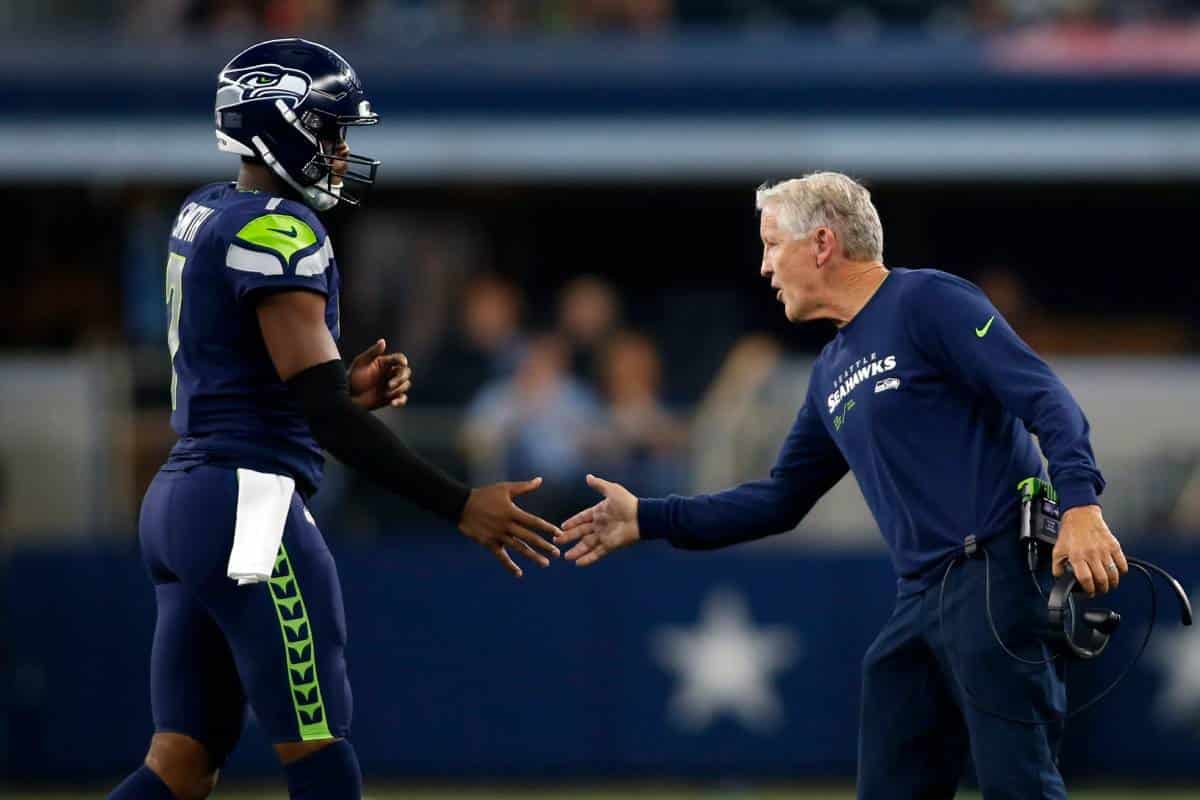 At 70 and after a spring marked by the loss of his quarterback franchise, one would have expected that Pete Carroll would attack the year with somewhat damaged morale.
Nay.
Going from Russell Wilson to Geno Smith did not even achieve the goals of the Seattle coach.
"I don't feel that at all," Carroll told reporters on Monday. "None of that is true to me, it's just what people think. It's not my job. My job is to help these guys get ready to play with all the work that we do, and also with the culture and environment that we're in. We have averaged 10 wins per season for almost 20 years (including his years with USC, editor's note). Do you think I could think differently? I see no reason to change my expectations. "
Carroll arrived in Seattle in 2010. Since then, in 12 seasons, he has had eight campaigns with 10 or more victories, always with Russell Wilson in charge of the attack.
But no question of hearing these quarterback stories.
"I don't care what people say. People have been talking for years. They do not know. They assume, and we go out there and prove ourselves, and we see where we are. "
How to get out? With speed.
"I am very excited about this team. I love its composition. […] I love leadership. I love the speed we have. I like our style in every aspect, and now we have to go out there and show what we can do and live up to expectations. My expectations are very high. "
Asked a few days earlier about the lower expectations around his team, John Schneider had chosen a different image at the microphone of ESPN.
"I think we hunt instead of being hunted, which is cool. I think it's exciting, "assured the manager, after recalling that his team still has talented players like DK Metcalf, Tyler Lockett, Jamal Adams or Quandre Diggs.
Positive spirit.